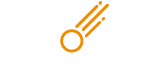 Continuous Compromise Assessment Tool
Use Your Own Network Metadata to Detect Incidents
AI-Powered Compromise Data in Real-Time
Lumu Technologies has developed an AI-powered Continuous Compromise Assessment tool that systematically collects and analyzes a wide range of network metadata sources for confirmed indications of compromise. It provides immediate, actionable intelligence on compromises by geography, network segments, devices, domains, critical asset and more. We believe in the product so much we've signed on as a reseller.
Lumu's approach rethinks the security paradigm, one that has tried to keep attackers out of key enterprise networking assets. Instead, Lumu makes the assumption that cybercriminals are already inside the enterprise's environments and creates a Continuous Compromise Assessment model: collecting, normalizing, and analyzing network metadata, including DNS, Netflows, Proxy and Firewall Access Logs, and Spambox. This continuous data assessment flags compromises so organizations can react in real-time.
Data breaches have surged 88% from 2014 to 2019
Cybersecurity spending is projected to have grown by 57% from 2014 to 2019
In 2019, an attacker avoided detection for an average of 206 days
The Answer is in Your Own Network Metadata
All attacks have a common denominator: the threat actor must use the network to compromise an organization. Therefore they leave behind a trail of evidence that Lumu follows by looking at a comprehensive array of metadata sources.
The Illumination Process - How it Works
Lumu's Illumination Process is the core enabler of Continuous Compromise Assessment that correlates network metadata with known IoCs and AI, and results in actionable, confirmed compromise evidence.