Our Approach to Security Awareness Training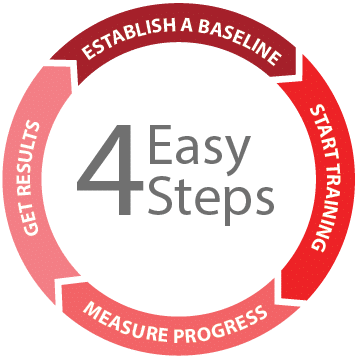 Affordability
At our core, we believe Security Awareness Training is a "must have" to keep people safe and organizations secure. So, we've made sure our products are available at a highly competitive price – as low as $6 per user per year.
Practical Content
Our 100+ library of training modules use real-world examples, simple messages, common language and practical tips aimed at real people, not geeks. We break our training modules into small stories that can easily be absorbed in one sitting.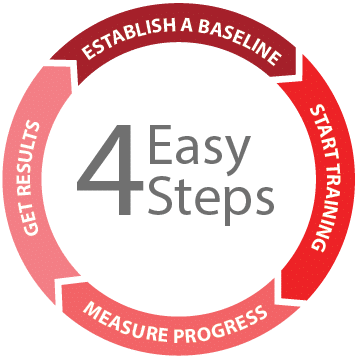 Different Styles for Different Learners
Our lineup includes animated chalkboard cartoons and short videos. Choose your style. Everyone learns.
CONTINUED REINFORCEMENT
Each module includes Tips & Quizzes to reinforce lessons. Use these to establish a baseline of cybersecurity awareness at the outset of a campaign, train again and re-test to ensure improvement over time.
Innovative Styles for Different Learners
Our content comes in a variety of formats. Just pick your favorite style.
Style: A chalkboard artist takes you inside a workplace where unwary employees are lured by hackers into online behaviors that lead to damaging data breaches. Each story tells users how to spot and avoid these attacks.  Content lessons are reinforced at the end with 5 Quick Tips and a Quiz.
Content: The animations are engaging and last no more than about five minutes. Users stay tuned in and get back to work quickly. The library of 40+ videos is always growing, staying up to date with emerging threats.
Style: Told in bullet-point fashion, these 30-second "cyber dictionary" videos make it easy to identify the latest cyber threats.  In seconds, users become aware of the ways in which sensitive information can be compromised if they aren't careful online. Employees can watch at their desk or on their smartphones.
Content: Designed for use by employees who need a basic level of awareness to assist the organization in maintaining information security. The cyber dictionaries provide quick-hit know-how so employees can identify cyber threats when they see them. Awareness serves as yet another deterrent.
Product Offerings Tailored to Your Needs
Basic

Product

Description

Up to 36 SCORM-compliant whiteboard animations that easily upload into your existing LMS

Advantage

Simple, affordable plug-and-play solution for organizations with their own LMS

Content Types

Price

Price

12 Modules: $6/user/year (100 user min.)

Language
Enterprise

Description

Full access to 100+ module library of whiteboard animations and cyber dictionaries

Advantage

Full access to our easy-to-use platform that delivers varied content styles, automates campaigns, and measures performance
Custom

Description

Customized whiteboard animations that address specific threats in your environment

Platform

Use your LMS or the ERMProtect™ platform

Advantage

Training targets threats in your environment. Tips & Quizzes tailored to your organization's specific policies

Price

Based on scope and effort
Easy To Use Platform
You can start training on Day One, with our easy-to-use platform. No technical expertise required to set up and go. If you prefer to use your own platform, you can license our content.
Content By Real Experts
Our curriculum is developed by highly-trained cybersecurity professionals with years of experience working in the field to fight today's threats.
Unlimited Access
Training modules include animated videos, podcasts and lecture-style videos. Pick your style and get unlimited access to our full library.
Phishing Tests
We offer many different types of customized tests, including phishing, to identify tactics and tricks that prompt your employees to fall victim to hackers.
Customized Content
We can customize our content with your branding and specific workplace scenarios. Other options include in-person presentations, table-top exercises, webinars and podcasts.
Detailed Reporting
Our platform enables managers to track employees' progress and create comprehensive reports to measure usage, engagement and competency. You can drill-down by department or even by individual.
I am so happy with the tool, the content, the reporting and the functionality. All are friendly to manage, but the most important thing is that my users enjoy and learn about Information Security.
Reporting capabilities make learning easy to track and the courses are relevant.  ERMProtect is meeting our needs.
ERMProtect is a fantastic tool to provide the staff with firsthand knowledge regarding security do's and don'ts. The courses are well-defined and supported with videos. Also, there is a way to track who took the course. We recommend it 100%.
All faculty, staff and students at Xavier University found ERMProtect's Security awareness training service comprehensive, creative and helpful for every type of learner. Our community is now well informed and knows how to identify scams and phishing very quickly. We appreciate the support and solutions ERMProtect provides.
We appreciate that ERMProtect offers one-stop solutions to all our cyber and training needs. ERMProtect helps us remain reliable and secure.
We switched to ERMProtect because our original security awareness training provider was costly and outdated. ERMProtect gave us far more subjects, tracking, SSO integration and fully customizable courses and programs all for less than our original provider. It's definitely the best choice for compliance teaching that we've seen.
Customers and Resellers of ERMProtect