7 Tips for Hiring PCI Compliance Services for Your Business
By ERMProtect Staff
According to a recent survey, over 40% of Americans say that they don't make a single cash purchase during an average week. This is why businesses need to make sure they provide people with the opportunity to purchase products and services with debit and credit cards.
At the same time, it's extremely important for businesses to make sure they're PCI-compliant from the second they start taking debit and credit card payments. They must adhere to the Payment Card Industry Data Security Standard, or PCI DSS, to protect customers' data.
PCI compliance services can help businesses to accomplish this goal. They can perform PCI assessments and audits and provide the most affordable PCI compliance solutions to them.
Are you a business owner who wants to see to it that you're running a PCI-compliant organization? We've created a list of seven tips for hiring PCI compliance services that will help you.
Check out these tips below.
1. Find PCI Compliance Companies
The PCI DSS hasn't been around for that long at this point. It was only put into place about two decades ago.
Because of this, the market isn't too saturated with PCI compliance services that can assist your company. But there will be at least some options for you to consider when you're trying to track down PCI compliance companies to lend a hand.
Try Googling something like "PCI compliance services near me" to see which options exist. Write down the names of some services that look like they'd be good options so that you can take a closer look at each one.
2. Evaluate Experience
While the market hasn't been inundated with PCI compliance services just yet, there are some companies within the industry that will  have more experience than others. Ideally, you'll want to work with a PCI compliance company that has been around for at least a few years, if not even longer.
The more experience a PCI compliance service has, the more well-developed its assessments and audits will be. They will also be able to offer way more services than the average PCI compliance company can.
3. Analyze PCI Compliance Solutions
One thing you'll notice as you poke around on the websites for different PCI compliance services is that they'll each offer different types of services to you. Your job is going to be to narrow your options to only the PCI compliance companies that will be able to set your business up with the services you need.
Here are some of the services that a great PCI compliance company is going to be able to offer:
PCI QSA Security Audits
PCI PFI Investigations
PCI DSS Network Scans
PCI DSS Penetration Tests
PCI SAQ Assistance
PCI DSS Gap Analysis
PCI DSS Remediation
A PCI compliance company that can offer each of these services will be able to check all the right boxes for your business. You'll know that you're going to be in good hands when they're taking care of your PCI compliance needs.
4. Check Certifications
While you're checking to see which services PCI compliance companies can provide for your business, you should also check to see which certifications their staff members have to offer. Just like with services, you'll want to hire a PCI compliance company that has the most staff certifications possible.
Here are just some of the staff certifications that you'll want to see from a PCI compliance service company:
Payment Card Industry Qualified Security Assessor (PCI QSA)
Payment Card Industry Forensics Investigator (PCI PFI)
Certified Chief Information Security Officer (C/CISO)
Certified Business Continuity Professional (CBCP)
Certified Business Manager (CBM)
Certified Computer Forensics Examiner (CCFE)
Certified Computing Professional (CCP)
Certified Ethical Hacker (CEH)
Again, these are only some of the staff certifications you will want to find, but they should give you a general idea of which ones to look out for. These certifications will certainly come in handy when a PCI compliance service company is helping you.
5. Read Reviews
Most PCI compliance services are going to tell you that they're the best at what they do within their industry. But would their former clients agree with this assessment?
To find out, you shouldn't be shy about reading through as many reviews as you can find for PCI compliance companies. By doing this, you'll be able to get a sense of what kind of reputation various PCI compliance services have.
You should also strive to shine a spotlight on which clients have trusted a company's PCI compliance services over the years. If you notice that a particular PCI compliance company has attracted large government clients, payment processors, and more, there will likely be a good reason for that. It will suggest that this company knows what it's doing and can provide an excellent experience.
Also, be sure to ask for references and testimonials. A good PCI compliance services company will have these readily at hand and be more than pleased to provide them.
6. Compare Costs
While it's absolutely imperative that you run a PCI-compliant organization, you shouldn't be forced to break the bank while working with a PCI compliance service. It would be well worth shopping around for PCI compliance services that are going to extend the most affordable prices to your business.
You can often cut your costs when it comes to PCI compliance services dramatically by choosing one company over the rest. It'll protect your customers' data without costing your business a small fortune in the process.
7. Ask Questions
At the end of the day, the easiest way to choose PCI compliance services might be by simply contacting a handful of them and asking the right questions. These questions should be about everything from a PCI compliance company's experience to the services it can offer.
You'll be able to get a better idea of what different PCI compliance services can bring to the table when you talk with them. You'll also be able to assess which of these companies are cut out to deliver the best customer service.
Choose the Right PCI Compliance Services for Your Company
Now that you know how to hire PCI compliance services, you should start searching for the right one for you. You'll quickly discover that ERMProtect will be one of the PCI compliance companies that will need to be on your radar.
Since 1998, we've provided clients in more than 40 industries with our PCI compliance services and other cybersecurity solutions. We can set your business up with the services you'll need to secure your operation and protect your customers' data more effectively.
For more information about our PCI compliance services or a free quote, please contact 

[email protected]

 or call 305.447-6750.

Get a curated briefing of the week's biggest cyber news every Friday.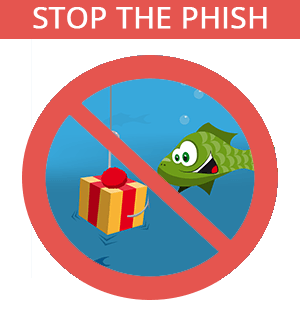 Turn your employees into a human firewall with our innovative Security Awareness Training.
Our e-learning modules take the boring out of security training.
Intelligence and Insights

There are several reasons why your business may need cybersecurity penetration testing. This guide covers what you need to know …

Merchants must take every measure to protect sensitive data with these PCI Compliance solutions …

How secure are your online systems? Make sure that you have the best cybersecurity by following this guide to cybersecurity penetration testing …