How to Stay Secure While Videoconferencing
With a large percentage of the global workforce working from home owing to the coronavirus pandemic, meetings have turned virtual and meeting rooms have emerged in the form of videoconferencing rooms. A lot of people are also using videoconferencing apps to keep in touch with family, friends, and relatives.
While the current situation warrants great amounts of caution in the real world, the situation in the virtual world isn't different. Cybercriminals have already begun targeting the most popular tools.
It's important to remember that videoconferencing tools are, essentially, software. And all software, in varying levels, is vulnerable to attacks by hackers. A lot of the popular videoconferencing applications and sites are susceptible to a wide range of cybersecurity vulnerabilities. Malicious actors can and will exploit these vulnerabilities for both fun and profit. It's critical to know how to protect yourself and stay safe when videoconferencing.
Here are some tips:
Keep your operating system and all software fully updated and patched at all times. This applies to all gadgets from computers to mobile devices.
When installing video conferencing apps, take some time to read the service's privacy policy or procedures to know where your data will be stored or processed and for what purposes it will be used. Make sure your data is not being shared with third parties.
Be mindful about what permissions the video conferencing app is asking for on your device. An app that's asking for too many permissions or permissions beyond what it really needs to do its job, is best avoided.
During a video conference, make sure that your background does not reveal any kind of information, whether personal or work-related. For example, a whiteboard with brainstorming notes that you've scribbled on it.
If you're taking a break during a meeting, make sure you turn off the camera.
Password protect and lock your meetings so that malicious folks don't crash into your meeting.
Avoid using free video conferencing apps for work purposes especially for meetings that discuss sensitive information. Apart from the vulnerabilities that are already known, these apps might also have various zero-day vulnerability that are just unknown or unaddressed.
Avoid sharing meeting information on social media, especially for official meetings.
People sometimes share pictures of their official meetings on social media. It might seem innocuous but a lot of times, things get revealed inadvertently by such actions. Remember that even the smallest bit of information can mean a lot to someone maliciously trying to target your organization.
Avoid clicking directly on meeting invite links in emails. Remember how you're supposed to be cautious of links to avoid phishing attacks? It's the same concept. Hackers are always finding new ways to trick you and this time is no different. Such links can be malicious and redirect you to malicious websites and infect your device. Even without clicking on the invite link you can always take the meeting ID from the host and join the meeting manually. It's a lot safer that way!
Review the security and privacy settings of your videoconferencing app closely and make sure you restrict the settings to the minimum needed to have the videoconference.

Get a curated briefing of the week's biggest cyber news every Friday.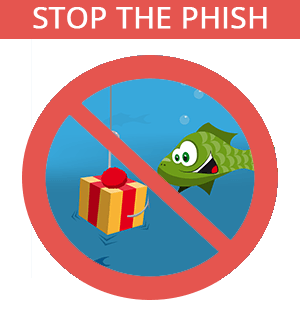 Turn your employees into a human firewall with our innovative Security Awareness Training.
Our e-learning modules take the boring out of security training.
Intelligence and Insights

It is important to do your research when selecting a penetration testing company. Here are a few red flags to be aware of when choosing penetration testing companies …

PCI Compliance tests are a critical step in protecting your organization against cyber threats. We outline the importance of PCI Compliance tests here …

If you are looking for ways to improve your company's cybersecurity, this guide can help. Here are five types of cybersecurity penetration testing …