Cyber Tip of the Day - Spear Phishing
In honor of Cybersecurity Month, we would like to start your week with tips to stay safe online. Today's subject: Spear Phishing.
Spear Phishing is like phishing, but highly targeted to a specific individual or organization. The motive is to steal sensitive information such as account or financial information from a specific victim or organization.
Here are some tips to protect yourself:
Limit the amount of personal information that you post online.
If an email is asking you to take immediate action, pause a moment. It could be that a malicious attacker is pushing you into making a hurried decision.
If you know the sender, call them on the phone and confirm if they really sent the e-mail.
If an e-mail appears to be from your bank, don't call any numbers mentioned in the e-mail. Instead call the bank's official toll-free number.
Don't assume that emails from friends, family, or colleagues will have safe links or attachments.
Avoid clicking on short URLs. You never know where they might take you.
Be Smart. Be Aware. Be Secure.

Get a curated briefing of the week's biggest cyber news every Friday.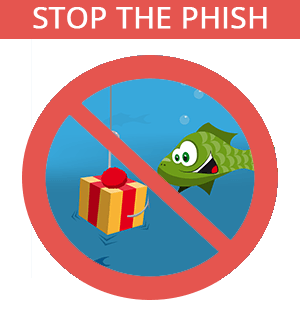 Turn your employees into a human firewall with our innovative Security Awareness Training.
Our e-learning modules take the boring out of security training.
Intelligence and Insights

It is important to do your research when selecting a penetration testing company. Here are a few red flags to be aware of when choosing penetration testing companies …

PCI Compliance tests are a critical step in protecting your organization against cyber threats. We outline the importance of PCI Compliance tests here …

If you are looking for ways to improve your company's cybersecurity, this guide can help. Here are five types of cybersecurity penetration testing …