Digital Forensics Services: The Key Things to Understand
By ERMProtect Staff
In an increasingly connected digital world, cybersecurity is more important than ever. With over $4 billion in damages caused by cybercrime each year, keeping your business safe can be the difference between prospering and shutting down overnight.
Fortunately, you can get help protecting your business from cyber-attacks. And when a cybersecurity incident does occur, digital forensics services can come to your aid.
What is digital forensics, and how can it help your business? Here are the key things you need to understand about this essential service.
What Is Digital Forensics?
First, you may be wondering, "What is digital forensics?" It's actually a branch of forensic science. Forensic science involves examining and analyzing evidence from a crime scene. This could include DNA, fingerprints, toxicology, and more.
Digital forensics involves the recovery and investigation of material found in digital devices. This material is related to cybercrime. The purpose of digital forensics is to recover, preserve, document, and analyze material. This material is then used for investigations and presenting digital evidence in court.
This digital forensics work is done by a digital forensics investigator. As cybercrime increased, there was a greater need for digital forensics. This led to various branches or areas of specialty for digital forensics.
Within digital forensics, there are five branches:
Database forensics
Network forensics
Computer forensics
Mobile device forensics
Forensic data analysis
Database forensics focuses on databases and metadata. A database forensics investigator may look at timestamps to review user interactions. They may also examine the associated metadata of databases.
Network forensics deals with the transmission of data across a network.
Computer forensics deals with evidence found on computers and digital storage. Mobile device forensics may also involve the investigation of communication and GPS data.
Forensic data analysis involves analyzing data. They look for patterns and trends, identifying fraudulent activity.
Digital forensics may also be referred to as computer forensics. However, this term has largely been replaced by the term digital forensics.
What Digital Forensics Is Not
Contrary to popular belief, digital forensics is not like it's portrayed in the media. There are technical and legal limitations to digital forensics.
For one, it can be a time-consuming process, since decrypting data or a password is not an instant process. Even if you can access the data, opening or viewing a file can alter the last access date, essentially compromising the digital evidence. As for digital images, they cannot be magically blown up and magnified to high-definition quality.
From a legal standpoint, data crime can easily cross jurisdictions, further complicating matters. When it comes to mobile data and devices, wiretapping laws can come into play. Finally, privacy laws can be wide-reaching, and vary from one jurisdiction to another.
It may make for good television, but actual digital forensics isn't like you see on television.
Why Are Digital Forensics Services Important for Business Security?
For businesses, digital forensics is an important part of business security. This is especially true for financial institutions or anyone exchanging digital currencies.
The need for digital forensics is greater than ever. This is especially true due to the growth of the metaverse, blockchain, and cryptocurrencies.
A crypto forensic investigation can help track and trace crypto transactions. This in turn can help law enforcement, lawyers, businesses, and financial institutions identify what transactions are legitimate or illicit.
One way of doing this is with specialized software like Chainalysis. Chainalysis is a crypto analysis software. It can help identify possible illicit transactions and manage compliance issues. It's one of the many tools used to identify potentially fraudulent activity.
Even if your business is not involved with digital currencies or banking, you're likely holding some form of customer data. If there is a cyberattack, a digital forensics team can collect and preserve any available evidence.
They can determine if there is still suspicious activity or threats. They can also inform you what steps need to be taken to mitigate future attacks. They may also be able to identify what data has been compromised.
Deploying an investigative digital forensics team can help stop and get to the bottom of a serious security incident or data breach. At ERMProtect, we use a diverse team of digital forensic experts, and cybersecurity experts. This team works together to identify and record threats, gather evidence, and help support litigation.
Preventing Cyber Attacks
Digital forensics alone won't do much to prevent an attack. Instead, think of digital forensics as part of a greater cybersecurity plan.
In an ideal world, you wouldn't need digital forensics for your business. Instead, your cybersecurity solutions would be enough. However, we don't live in an ideal world.
Many data and security breaches can result from your own employees. This could be due to an intentional, malicious act. More commonly, it could be through a phishing scam or via social engineering.
That's why security awareness training is important to organizations of all sizes. Educating your employees is essential to good cybersecurity.
Don't Risk Settling for Other Cybersecurity Solutions
Unlike other digital forensics services companies, we're not new to safeguarding businesses. ERMProtect has been in business since 1998. Our team has served hundreds of clients with our cybersecurity and digital forensics solutions.
We can help you prepare and anticipate security risks. We rigorously test for vulnerabilities, taking a proactive approach to protecting your business. Finally, we can help you employ the cybersecurity solutions that you need.
Are you looking to protect your business? Or do you need digital forensics services? Either way don't hesitate to contact us.

Get a curated briefing of the week's biggest cyber news every Friday.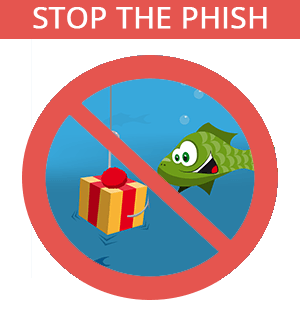 Turn your employees into a human firewall with our innovative Security Awareness Training.
Our e-learning modules take the boring out of security training.
Intelligence and Insights

It is important to do your research when selecting a penetration testing company. Here are a few red flags to be aware of when choosing penetration testing companies …

PCI Compliance tests are a critical step in protecting your organization against cyber threats. We outline the importance of PCI Compliance tests here …

If you are looking for ways to improve your company's cybersecurity, this guide can help. Here are five types of cybersecurity penetration testing …