Myspace and Tumbler: No target too big or too important for cyber-hackers to compromise
When it comes to the recent Myspace and Tumblr hacks, ERMProtect, a global cyber security firm, states that there is no target too big or too important for cyber-hackers to compromise.
When we hear about cyber-attacks on major online networks and companies, the tales are much like the story of David versus Goliath. Cyber-security agencies in Miami want business owners, financial industry leaders, and social media outlets to know that no matter how small a cyber attacker may seem, the hackers are winning in this day and age. If these mega hacks are evidence of anything for business, it's this:
You are constantly a target and it is only a matter of time - Not 'if', but 'when'
Both the Myspace and Tumblr hacks are proof that constant vigilance and diligent preparation are the only way to mitigate damage caused by hackers. If your business, network, or employees are not prepared for a cyber security breach, you are susceptible to being hacked and having millions of dollars compromised. It is best to spend the money on cyber security software and employee training in order to prevent these instances from causing damage to your company.
Myspace
The date of the cyber breach is unknown, but it was confirmed to contain accounts from before 2013. An unidentified hacker who goes by the name "Peace" has been linked to the hack.
360,213,024 emails and passwords were stolen, making this the biggest data breach of all time, which could have been prevented by a global cyber security firm.
Tumblr
The original breach took place in 2013 by the same Russian hacker who breached all of Myspace cyber security.
65,469,298 unique email addresses and passwords were stolen, making this mega hack the fourth largest behind Myspace, LinkedIn (164 million), and Adobe (154 million).
Global Cyber Security Firm Analysis:
The companies are affected because they may lose the trust of their clients. A breach like this poses the question: what else did they have access to? Company secrets? Financials? Both the Myspace and Tumblr hacks were kept somewhat hidden from the media, with very little information released.
Users may not see this as a terribly important revelation, but after Tumblr sent emails to affected users suggesting they change passwords, most went to Twitter to tweet about the inconvenience. At the end of the day, a global cyber security firm could have prevented this huge disaster from happening in the first place.
ERMProtect Can Help
ERMProtect is a worldwide leader in cybersecurity solutions and forensics with over 25 years of experience. We identify IT vulnerabilities, secure systems, and train employees to recognize when they are being targeted by hackers. ERMProtect arms employees with the tools and security awareness they need to protect themselves and their organizations from cyber attacks. To speak with an expert on our cybersecurity team please call (800) 259-9660 or click here to schedule a free demo.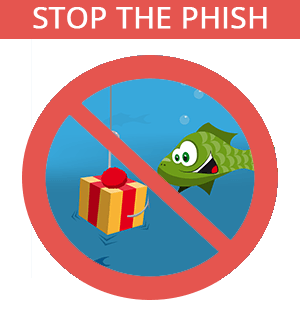 Turn your employees into a human firewall with our innovative Security Awareness Training.
Our e-learning modules take the boring out of security training.

Get a curated briefing of the week's biggest cyber news every Friday.
Intelligence and Insights

It is important to do your research when selecting a penetration testing company. Here are a few red flags to be aware of when choosing penetration testing companies …

PCI Compliance tests are a critical step in protecting your organization against cyber threats. We outline the importance of PCI Compliance tests here …

If you are looking for ways to improve your company's cybersecurity, this guide can help. Here are five types of cybersecurity penetration testing …