What Are the Most Common PCI Compliance Services?
By ERMProtect Staff
Think about how you'd feel if your business suffered a cyberattack. You'd be scared. You'd be worried about your revenue.
Now think about how worried you'd be if your customer's credit card data were exposed. You'd be open to lawsuits and fines. This is a nightmare scenario for any business owner.
PCI compliance services prevent this type of thing from happening. Various PCI compliance solutions can protect your business from hackers and leakers. They can also help you stay on the right side of the law.
Ignoring PCI compliance isn't an option for any business with credit card data. Customers trust you with their data. As a business owner, you have to be responsible for keeping the data secure.
The article below contains a list of common PCI compliance services. The information in this post will help you determine how to stay compliant concerning PCI.
Read the post below to learn how these services can help protect your business and your customer's credit card data.
How PCI Compliance Works
PCI stands for Payment Card Industry. The PCI Security Council, formed by the major credit card brands, sets IT security control standards for organizations that store, process, or transmit cardholder data. Collectively, the standards are known as the PCI Data Security Standard, commonly referred to as PCI DSS.
The PCI compliance requirements ensure the safe handling of sensitive cardholder data.
Businesses must use various third-party services to achieve and maintain compliance with the PCI DSS. They must identify security risks and mitigate vulnerabilities. They should also keep the necessary security controls in place to protect against data breaches.
Network Security Scanning
Network security scanning is one of the most critical PCI compliance solutions. It involves scanning a business's network and identifying any vulnerabilities.
If the network has vulnerabilities, hackers could exploit them. In most cases, a third-party vendor does the security scanning. Businesses should consider both internal and external security scanning.
External network security scanning usually involves scanning a business's web applications. The scan should cover anything business related that is accessible via the Internet.
The goal of external network security scanning is to close any security gaps. A strong network is one that hackers can't gain access to.
Internal network security scanning is a little different. It involves scanning a business's servers, workstations, and other devices. Internal network security scanning seeks to prevent insiders from exploiting security gaps.
These insiders could be employees or anyone with easy access to the business's systems. You might not want to think about your employees breaching your security protocols, but it is a possibility for which you should be prepared.
Penetration Testing
Another important PCI compliance solution is penetration testing. Penetration testing involves simulating an attack on a business's systems.
This test is usually performed by a security company that the business hires. It typically includes network security scanning and penetration testing tests for internal and external networks.
An external penetration test shows if outside entities can access the company's network. Internal penetration tests show if employees or contractors can exploit the business's servers.
Security Information and Event Management
Security Information and Event Management (SIEM) is another essential PCI compliance service. It involves collecting and analyzing security-related data from a business's network and systems.
SIEM solutions collect log data from a variety of sources. Those sources could include firewalls, intrusion detection systems, and other security devices.
SIEM solutions analyze data in real-time. They identify security events that may point to a security breach.
SIEM solutions can send an alert when a user attempts to log in to a system using an invalid password. They can also send alerts when a device on the network is communicating with a dangerous IP address.
Vulnerability Management
Vulnerability management involves identifying and addressing vulnerabilities in a business's systems. It uses a combination of automated tools and manual assessments to identify issues.
One of the benefits of PCI compliance is it helps identify issues you may not have known about it. Businesses have to take action if the process identifies any vulnerabilities.
The business should look at how severe the vulnerabilities are and the risk they pose to the company. A smart business will then make a plan to address the vulnerabilities, with priority given to those that pose the most risk and business impact.
This could involve applying patches. It could also involve reconfiguring systems or implementing more security controls.
Firewall Management
Firewall management helps with configuring and maintaining firewalls. It ensures the firewalls protect against unauthorized access to a business's systems.
Firewalls are the first line of defense against external attacks. So, they are critical to the security of a business's systems.
Firewall management helps to block incoming traffic from any unwanted IP addresses. It can also help you set up rules to allow access only to authorized users.
Incident Response Planning
Incident response planning is when you develop a plan to respond to security incidents quickly and in a coordinated fashion.
The goal of incident response planning is to minimize the impact of security incidents, such  credit card breaches. Incident response plans should set out roles and responsibilities of everyone in the organization should a breach occur.
The plan should be tested at least annually in a tabletop exercise where the team reacts to simulated threats. This testing improves the team's response should a real incident occur.
Reviewing Common PCI Compliance Solutions
As you can see from the information in this article, there is much to consider when selecting PCI compliance services.
If you have all these services in place, you won't have to worry about PCI compliance. You can set up your PCI compliance services right away by contacting the experts at ERM Protect.
For more information about our PCI compliance solutions or a free quote, please contact 

[email protected]

 or call 305.447-6750.

Get a curated briefing of the week's biggest cyber news every Friday.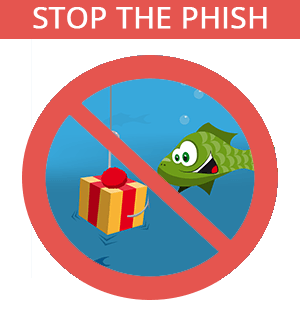 Turn your employees into a human firewall with our innovative Security Awareness Training.
Our e-learning modules take the boring out of security training.
Intelligence and Insights

There are several reasons why your business may need cybersecurity penetration testing. This guide covers what you need to know …

Merchants must take every measure to protect sensitive data with these PCI Compliance solutions …

How secure are your online systems? Make sure that you have the best cybersecurity by following this guide to cybersecurity penetration testing …