What Does Crypto Compliance Mean Today?
By ERMProtect Staff
Although 2022 has been tough on several crypto markets, adoption and investment in a variety of currencies continues to increase. In 2021, the popular movie theater chain AMC announced that it would accept Bitcoin payments. PayPal and Square have also added support for crypto and enabled users to buy various coins on their platforms. Tesla accepts Dogecoin payments and is currently invested in crypto assets to the tune of billions of dollars.
Plus, experts are predicting that even larger global corporations will start investing in cryptocurrencies.
This growth in crypto has not gone unnoticed by the criminals of the cyber world. With the market flush with inexperienced new users, fraud and illegal transactions using cryptocurrencies has dramatically increased. Furthermore, due to the decentralized nature of many coins, some criminals have been drawn to using crypto as a way to secure funding for their illicit activities.
The numbers tell the story: According to Chainalysis, cryptocurrency theft grew by around 516% from 2020 to 2021. This amounted to a total of around $3.2 billion worth of cryptocurrency stolen.
This rise in the popularity of crypto and the increase in the number of crypto-based crimes has also drawn the attention of global governments and regulators. These institutions and organizations have created rules and regulations around crypto compliance designed to help protect investors.
For businesses involved in crypto investments, remaining compliant with these new laws is vital. Compliance helps you protect your crypto investments and ensure that you can continue doing business smoothly. Read on to learn more about the popular crypto compliance standards to be aware of and how ERM Protect can help you achieve your security goals.
What Is Crypto Compliance?
Although cryptocurrency is decentralized and thus generally unregulated, there are still compliance issues to be aware of. Many countries regulate cryptocurrency exchanges where blockchain currencies are converted into fiat currencies.
Most cryptocurrency regulations are following in the general framework of Anti Money Laundering (AML) standards and regulations. AML is a catchall term for all legal precedents and procedures for preventing the misuse of crypto assets. One of the key elements of AML is user verification. User verification is achieved through KYC, KYB, and KYT.
KYC is short for Know Your Customer. This refers to technology that enables you to verify the identity of an individual or customer. In order to achieve this verification, businesses collect some kind of personally identifiable information (PII) on their customers. This could be something as simple as a name and phone number or a full-length background check depending on the nature of your organization.
KYB is the term used to describe various Know Your Business practices. Know Your Business is similar to KYC in that the goal is to collect information and review the business you are working with in order to ensure that they are legitimate.
Finally, KYT is the process of collecting information on transactions made by a business to ensure that they are legal and not connected in any way to financial crimes. Taking action in these three key areas can help you achieve crypto compliance.
Top Regulatory Bodies Enforcing Crypto Compliance
In addition to understanding and acting within the three categories described above, you should also be aware of the top regulatory bodies enforcing crypto compliance. These are the organizations that handle reports about crypto fraud and prosecute organizations for falling out of compliance.
Securities and Exchange Commission (SEC)
This year, the SEC nearly doubled the size of its enforcement team responsible for protecting investors in crypto markets. Although cryptocurrencies are not currently been registered with the SEC that has not stopped this regulatory body from getting heavily involved in prosecuting crimes committed with cryptocurrencies. DAO tokens have been defined as securities which means that they are subject to the full enforcement of all SEC regulations.
Financial Crimes Enforcement Network (FinCEN)
FinCEN regulates all crypto assets for the purposes of AML. In order to remain compliant, cryptocurrency service providers should implement an AML compliance program with the three key elements we described above. You should also obtain a license from FinCEN. One of the key requirements of obtaining and maintaining this license is that you record and submit all required records of financial transactions.
Commodity Futures Trading Commission
The Commodity Futures Trading Commission (CFTC) has defined cryptocurrencies as commodities but has also stated that there is limited regulatory oversight and authority over such commodities. Thus, the organization's jurisdiction is somewhat complicated. Generally, this regulatory body is involved if the cryptocurrency is involved in a fraud connected to interstate commerce.
Office of Foreign Assets Control
The OFAC views cryptocurrencies through the same lens as they do fiat currencies. They have established the same compliance obligations and regulations for both cryptocurrencies and fiat currencies.
Options Clearing Corporation
In 2021, the OCC gave permission to national banks and federal savings associations to connect with blockchain networks and use cryptocurrencies for payment transactions. Encouragement like this from a large clearinghouse such as the OCC is yet further reason to believe that cryptocurrencies are going to be a major element of our economy moving forward.
The Best Way to Remain Crypto Compliant
There are several ways you can ensure you are remaining compliant with all the standards and regulations involved in the crypto space. The first is to conduct a thorough risk assessment to identify any vulnerabilities that could leave your organization exposed. You can also develop a compliance team focused on identifying threats in the crypto space and addressing them in your business.
However, data security and cryptocurrency compliance can be a highly complicated space that is difficult to manage on your own. That's why the ideal approach for maintaining crypto compliance is to work with a partner like ERMProtect.
At ERM Protect, we have the experience and knowledge you need to perform a wide range of risk assessments and readiness assessments to identify compliance gaps and close them. To speak with a crypto private investigator, please call 800-259-9660 or click here for a free demo.

Get a curated briefing of the week's biggest cyber news every Friday.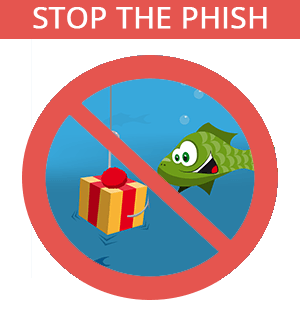 Turn your employees into a human firewall with our innovative Security Awareness Training.
Our e-learning modules take the boring out of security training.
Intelligence and Insights

Choosing a SOC 2 auditor can seem like a complicated process, but keep in mind that the most important factor is picking someone who will be a valuable partner …

Compliance helps protect crypto investments. Here we discuss popular crypto compliance standards to be aware of …

Penetration tests are an effective defense mechanism because they mimic real-world attacks. Here the the pen test types you need to know …