What To Look for in PCI Compliance Companies
By ERMProtect Staff
Modern payments require compliance standards to ensure companies handle customer transactions safely and efficiently. Payment Card Industry (PCI) compliance is integral for businesses to adhere to operational standards by securing sensitive financial data from cardholders making debit or credit card transactions.
While remaining compliant might sound easy, there are numerous things to look for in PCI compliance solutions to ensure you have the best solution. Rather than navigate PCI compliance by yourself, you can turn to experienced PCI compliance companies to access the necessary expertise and guidance to maintain compliance.
Wondering what to look for across PCI compliance services? We've got you covered. This article will dive deep into what to look for in PCI compliance companies to guarantee that your business chooses the right partner for future success.
What is PCI Compliance?
PCI compliance is a necessary safeguard for companies to protect customer credit card information during credit card transactions. PCI compliance is based on the Payment Card Industry Data Security Standard (PCI DSS), which outlines various security controls and processes to comply with PCI standards.
PCI compliance companies are essential for many organizations because they ensure that card information from all transactions is accepted, stored, and transmitted safely to promote a safe environment and protect customers against fraud.
What to Look for in PCI Compliance Companies
Enlisting help from an outside service can significantly affect how well your company navigates PCI compliance. Companies that process over 6 million transactions a year must perform an annual PCI compliance audit with the help of a payment card industry Qualified Search Assessor (PCI QSA). However, not all services are built the same, and some might not always have adequate services to protect your organization and its customers. Consider the following factors when researching PCI compliance companies.
Training and Certification
An annual PCI compliance audit must be performed by a trained and certified PCI QSA company whose employees are also certificated as PCI QSAs. A qualified PCI compliance company should employ professionals with degrees in information security who are trained and certified to perform an audit. By neglecting to double-check that a QSA is certified, you can land yourself in significant financial damage for your company and your customers.
Experience
High-quality PCI compliance solutions require companies that have years of experience in your industry. Conducting research before choosing between PCI compliance services is necessary to guarantee that a company has experience in your industry and technical certifications, client references, and tailored approaches to help your organization stay protected.
Cost-Effectiveness
Advanced PCI compliance solutions come at a cost, but by selecting a suitable PCI auditor, you can get the most for your money. Determining how cost-effective a PCI compliance company is will require you to scope out prospects and understand their processes. Seek reviews and referrals from past customers before choosing a PCI compliance company, and pay attention to whether the cost of an audit justifies the quality of the company's services.
Ensure that your PCI compliance provider is efficient, reliable, and transparent about costs. Avoid companies that are vague about their pricing or with hefty fees to cover the time and resources spent on your audit.
Determine Follow-Up Procedures
One sign of a qualified PCI compliance company is whether or not the company offers post-audit assistance. Helpful PCI compliance companies will provide post-audit assistance regarding any remediation questions you have following the assessment. If a company doesn't offer follow-up procedures or charges hefty costs for post-audit assistance, you're better off looking elsewhere.
What Solutions Do PCI Compliance Companies Offer?
Though PCI compliance is a must for any business handling sensitive financial information, many companies wonder what other solutions are available through PCI compliance companies. Below are some essential PCI compliance solutions that you'll only find through a certified PCI compliance solutions provider.
Adhering to PCI DSS Requirements
Maintaining a secure payment system is crucial for you and your customers. PCI compliance companies help protect you by checking to ensure that your organization meets the 12 requirements outlined by the PCI DSS:
Installing/maintaining a firewall configuration to protect cardholder data
Avoiding vendor-supplied defaults for passwords and security parameters
Protecting stored cardholder data
Encrypting transmissions for cardholder data across various open, public networks
Protecting systems against malware and updating antivirus software frequently
Developing and maintaining secure systems and applications
Restricting access to sensitive cardholder data on a business need-to-know basis
Identifying and authenticating access to various system components
Restricting physical access to sensitive cardholder data
Tracking and monitoring all access to different network resources and cardholder information
Frequently testing security systems and processes
Maintaining a fair and transparent policy that addresses information security for all parties
Providing Multiple PCI Compliance Services
PCI compliance audits aren't the only way a certified PCI compliance company can help your organization thrive. PCI compliance companies often provide numerous PCI services, including the following:
PCI PFI (PCI Forensic Investigator) solutions. Companies with PCI PFI professionals on staff (such as ERMProtect) are certified by the Payment Card Industry Security Council to investigate credit card breaches. There are only about 20 companies in the world with this certification and the special training required to get to the root cause of a breach, contain the damage, and identify PCI compliance gaps that caused or contributed to the breach.
PCI DSS network scans. PCI DSS standards require periodic scans of networks to identify vulnerabilities to maintain compliance.
PCI DSS penetration tests – PCI DSS standards also require penetration tests whereby certified ethical hackers (sometimes called pen testers) simulate attacks on an organization's IT infrastructure to identify vulnerabilities. They not only report on weaknesses, but they also rank the severity of each, and recommend improvements.
PCI SAQ (Self-Assessment Questionnaire) assistance – Companies that process fewer than 6 million transactions annually are permitted to assess their own compliance with PCI DSS. However, this assessment must be accurate and frequently organizations require the assistance of a professional knowledgeable about the IT security controls that meet the requirements of PCI DSS.
PCI DSS gap analysis – This is an important step for organizations prior to undergoing a PCI QSA audit. The gaps analysis allows organizations to identify compliance gaps before an audit, so they can be remediated, smoothing the way for PCI certification when the actual assessment occurs.
PCI DSS remediation – PCI compliance professionals work across multiple industries and have great insight into changes in technology, processes, and controls that shore up security gaps and meet PCI compliance standards.
Master PCI Compliance with ERMProtect
Though you might come across multiple PCI compliance companies, only specific providers will have the breadth of experience necessary to ensure that you understand PCI compliance completely. PCI compliance solutions are ongoing, and a reliable provider like ERMProtect can ensure that your organization meets regulatory requirements, no matter when you conduct your annual audit.
ERMProtect employs PCI QSA experts to certify your PCI DSS compliance and monitor your security solutions to protect you and your customers. Our PCI QSA team members have the necessary experience to navigate applications, information systems, networks, and IT security to get your business up-to-date on the latest security advancements. Besides our PCI QSA certification, we are also one of only about 20 firms in the world certified to investigate credit card data breaches, giving us great insight into the types of compliance gaps that lead to damaging breaches.
For more information about our PCI compliance solutions or a free quote, please contact 

[email protected]

 or call 305.447-6750.


Get a curated briefing of the week's biggest cyber news every Friday.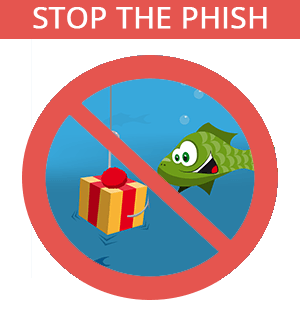 Turn your employees into a human firewall with our innovative Security Awareness Training.
Our e-learning modules take the boring out of security training.
Intelligence and Insights

PCI Compliance requirements are created by the PCI Standards Council in order to secure and protect the entirety of the payment card ecosystem …

Read here for 7 practical tips for hiring PCI compliance services for your business …

PCI Compliance tests are a critical step in protecting against cyber threats. We outline the importance of PCI Compliance tests …