Bridge by Instructure Partners with ERMProtect to Deliver Information Security Awareness Training Content
MIAMI – July 17, 2018 — ERMProtect, a leading Information Security & Training company, today announced an Information Security content partnership with Bridge, from the makers of Canvas.  Bridge is an innovative, outcome-focused employee development suite that empowers businesses to develop their workforce, ensure a better employee experience, and increase employee retention through performance and learning management software.
With more than 50 courses currently available to Bridge customers, ERMProtect's Information Security awareness training courses are available in three formats (whiteboard animation, lecture and cyber dictionary).  Sample course topics include new employee training, email security, password security, social media security, smartphone security, social engineering, ransomware, vishing, IoT, clean desk and insider threat. Topics also include regulatory compliance such as NIST, GLBA, HIPAA, PCI, PHI and GDPR.
Unlike other content offerings, where the courses can last an hour or more, ERMProtect's courses on Bridge are bite-sized — no more than 10 minutes long — to get learners back to work with the knowledge they need to help mitigate Information Security risks.
"When we looked to offer content on Bridge, we wanted to find a partner that could match the engaging and modern voice we cultivate with our product," said Matt Bingham, VP of Product and Product Marketing for Bridge. "ERMProtect library provides people with important and highly useful training when it comes to Information Security."
"Since the very beginning, our mission has been to educate as many people as possible on the topic of Information Security. We have designed engaging content to help educate individuals on how to protect themselves, their organizations and families against Information Security threats," said Silka Gonzalez, president at ERMProtect. "Teaming up with Bridge was a natural next step, and we're excited to help businesses meet their unique needs through Bridge."
About ERMProtect
ERMProtect is a leading Information Security & Training Company. Services include Information Security strategy, cybersecurity assessments, remediation solutions, digital forensics and security awareness training. ERMProtect offers its Information Security training in a variety of formats:  a standalone B2B SaaS offering using the Bridge by Instructure extended enterprise platform, through the Bridge content partnership, via SCORM packages and live training. Founded in Coral Gables in 1998, ERMProtect has served more than 300 clients globally in over 20 industries.
CONTACT:
Judy Miller
Managing Director, Communications & Forensics
ERMProtect
305-447-6750
[email protected]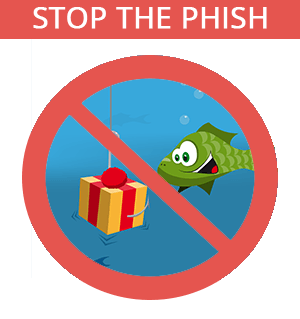 Turn your employees into a human firewall with our innovative Security Awareness Training.
Our e-learning modules take the boring out of security training.

Get a curated briefing of the week's biggest cyber news every Friday.
The city of Coral Gables today presented ERMProtect Cybersecurity Solutions with a Certificate of Recognition for contributing to the economic growth and success of the "City Beautiful." …
ERMProtect's new Cryptocurrency Investigations and Compliance services positions the firm to help law enforcement agencies, financial institutions, and private clients lift the veil on crypto transactions …
We have launched Stingray, an easy-to-use, fully automated phishing simulation tool that helps organizations harden their defenses against phishing attacks …