City of Coral Gables Honors ERMProtect Cybersecurity Solutions
CORAL GABLES, FL - May 10, 2022 - The city of Coral Gables today presented ERMProtect Cybersecurity Solutions with a Certificate of Recognition for contributing to the economic growth and success of the "City Beautiful."
The ceremony, which also recognized four other businesses, took place at Coral Gables City Hall at the City Commission meeting, as part of the city's Economic Development Week.
Coral Gables Chief Information Officer Raimundo Rodulfo noted that ERMProtect, formerly Enterprise Risk Management, was an early tech pioneer in the city.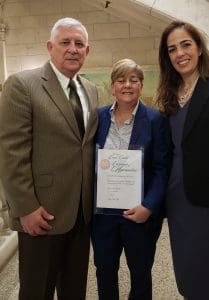 "In the city of Coral Gables, we have 1,200 tech-related companies, but did you know one of them has been around for 25 years?" he told the commission, nothing that the boutique firm has grown significantly during that time. "They have clients all over the world, including the city of Coral Gables.''
The company, founded in 1998 by company President Silka Gonzalez, has provided cybersecurity services to 500+ companies around the globe in 40 industry verticals, including banking, government, retail, healthcare, and transportation. In the government sector, Miami Dade County and Broward County (Florida) are clients of the firm, as are many other U.S. counties, cities, states, and federal agencies such as United States Post Office, and quasi-government agencies such as the Metropolitan Washington Airports Authority and MARTA, the regional transportation system in Atlanta.
Gonzalez told the commission she started her company at her kitchen table in those early years, using proceeds from her 401k. The company now operates at 800 S. Douglas Road, one of the city's largest commercial complexes.
The four other companies recognized today were: Agave Holdings, Ben & Guiles, Stephanie's Crepes, and the law firm of Fridman, Fels & Soto.
About ERMProtect
ERMProtect Cybersecurity Solutions helps businesses improve their cybersecurity posture, comply with regulations governing sensitive data, and investigate digital crimes. Services include digital forensics and data breach investigations; penetration testing; cryptocurrency investigations; PCI and data compliance; security implementation and remediation; and Security Awareness Training. Founded in Miami, Florida in 1998, the company has served 400 clients globally in 40+ industries.
For More Information Contact:
Judy Miller
305-447-6750
[email protected]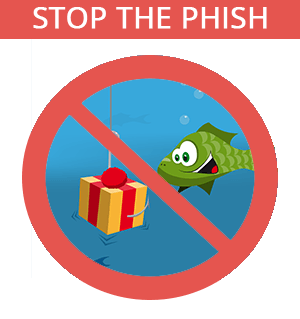 Turn your employees into a human firewall with our innovative Security Awareness Training.
Our e-learning modules take the boring out of security training.

Get a curated briefing of the week's biggest cyber news every Friday.
The city of Coral Gables today presented ERMProtect Cybersecurity Solutions with a Certificate of Recognition for contributing to the economic growth and success of the "City Beautiful." …
ERMProtect's new Cryptocurrency Investigations and Compliance services positions the firm to help law enforcement agencies, financial institutions, and private clients lift the veil on crypto transactions …
We have launched Stingray, an easy-to-use, fully automated phishing simulation tool that helps organizations harden their defenses against phishing attacks …