Cybersecurity Expert Joins ERMProtect to Help Lead Information Security & Privacy Practice
MIAMI, FL – May 14, 2019 - ERMProtect, a leading cybersecurity firm, today announced the appointment of industry veteran Dr. Rey Leclerc Sveinsson to lead key aspects of the company's Information Security & Privacy Practice.
"Rey brings deep experience and expertise to our growing company,'' said Silka Gonzalez, President and Founder of ERMProtect. "In addition to serving as a Chief Information Security Officer at major corporations, Rey is a leading expert on information security, data protection and compliance. Our clients will greatly benefit from his addition to our team.''
Prior to joining ERMProtect, Rey was an executive in IT Security at major enterprises including State Street Corporation, Double Click, Lehman Brothers, AXA Financial, Valitor and WOW Air.
He holds a Ph.D. in Information Security and five Master's degrees in Information Security and Privacy. He also has earned 13 of the top certifications in the fields of Information Security, Information Security Auditing, Privacy and Data Protection, Fraud, and Fraud Discovery and Management.
"Rey has spent over 25 years designing, implementing, and managing global, enterprise-wide audit, compliance, information security and risk management programs and infrastructure in support of business strategy and direction,'' Gonzalez said.  "He has a track record that is hard to beat, and we are more than thrilled that he has decided to bring his rich and diverse skill set to our company.''
Gonzalez said that Rey will play an instrumental role in developing ERMProtect's Privacy Practice.
Rey comes to ERMProtect from WOW Air, where he served as Chief Information Security Officer and Data Protection Officer. Previously, he was employed with Deloitte Iceland as the Director of Security, Privacy and Cyber Risk; as Vice President of IT Security, Risk and Compliance at State Street; Vice President of Global Information Security at DoubleClick; Vice President of Information Security for Lehman Brothers; and Assistant Vice President of Information Security at AXA Financial.
He earned a Ph.D. in Information Security from Nova Southeastern University and five Masters' degrees in cybersecurity-related fields from Albany Law School, the John Marshall Law School, New York University, and Xavier University.
His certifications include: CISSP, CISA, CBCP, ISSMP, ISSAP, CISM, CIPP, CIPM, CCP, CSP, CSM, CFE, and CBM.  He was also the first Fellow of Information Privacy (FIP) in Iceland.
About ERMProtect
ERMProtect is a leading Information Security & Training Company that helps businesses improve their cybersecurity posture and comply with regulations governing sensitive data. Services include Information Security strategy, cybersecurity assessments, remediation solutions and digital forensics. Our proprietary ERMProtect™ training modules teach employees how to identify when they are being targeted by hackers, making them part of a company's cybersecurity defense.  Founded in Coral Gables in 1998, the company has served about 400 clients globally in 35 industries.
For More Information Contact:
Judy Miller
ERMProtect
305-447-6750
[email protected]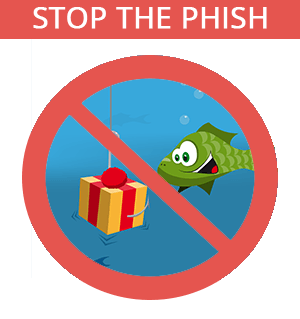 Turn your employees into a human firewall with our innovative Security Awareness Training.
Our e-learning modules take the boring out of security training.

Get a curated briefing of the week's biggest cyber news every Friday.
The city of Coral Gables today presented ERMProtect Cybersecurity Solutions with a Certificate of Recognition for contributing to the economic growth and success of the "City Beautiful." …
ERMProtect's new Cryptocurrency Investigations and Compliance services positions the firm to help law enforcement agencies, financial institutions, and private clients lift the veil on crypto transactions …
We have launched Stingray, an easy-to-use, fully automated phishing simulation tool that helps organizations harden their defenses against phishing attacks …