ERMProtect Adds Games to Cyber Security Awareness Training Platform
ERMProtect, a leading cybersecurity firm, announced today that the company has developed 20 digital games for its Cyber Security Awareness Training platform, strengthening the company's already robust library of 100+ modules that teach employees how to work safely online.
Players learn cyber security awareness tips while testing their knowledge against other learners. Players are challenged by several game scenarios, including ones that require them to match objects, answer trivia questions and jump between platforms to score points.
The new offering gives organizations yet another pathway to teach employees how to avoid hacker lures. ERMProtect's diverse e-learning curriculum now includes whiteboard videos, cyber dictionaries, bite-sized lectures and the games.
"Our 'never-boring' training helps users stay engaged, learn quickly and retain knowledge essential to protecting their organization's information security assets,'' said ERMProtect President Silka Gonzalez. "They are far less likely to click on a malicious email, website or link after taking our training.''
It is well-known that hackers try to exploit human behavior by enticing employees with phony emails, text messages, website offers and more. Some of the biggest data breaches in history occurred because just one employee accidentally exposed an organization's sensitive data, causing reputational, legal and regulatory damage for prominent brands.
"Cybersecurity awareness training is a critical piece of an organization's information security defenses,'' Gonzalez said. "All the technical defenses in the world won't help if just one employee clicks on a damaging link.''
ERMProtect's content is available on the company's intuitive, easy-to-use e-learning platform. The platform measures the level of security awareness training in an organization on Day 1, then tracks individual progress over time to ensure comprehension and demonstrate ROI. The training, written by security experts in the field fighting known and emerging threats, is continuously updated. Modules typically last no more than five minutes, so users stay engaged and can get back to work.
All content is available in English and Spanish. Clients with their own learning management systems can license the content. Sample course topics include new employee training, email security, password security, social media security, smartphone security, social engineering, ransomware, vishing, IoT, clean desk and insider threat. Topics also include regulatory compliance such as NIST, GLBA, HIPAA, PCI, PHI and GDPR.
About ERM Protect
ERMProtect, founded in 1998, offers solutions to address both the technical and human vulnerabilities that lead to data breaches. Our IT security services include policy development, compliance assessments, IT security implementation and remediation, digital forensics, and security awareness training. This across-the-spectrum and long-standing experience in the security sector enables us to serve as a full partner in our clients' IT security.
Contacts
Judy Miller
ERMProtect
305-447-6750
[email protected]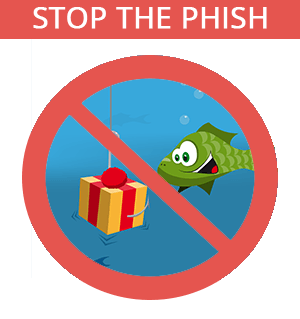 Turn your employees into a human firewall with our innovative Security Awareness Training.
Our e-learning modules take the boring out of security training.

Get a curated briefing of the week's biggest cyber news every Friday.
The city of Coral Gables today presented ERMProtect Cybersecurity Solutions with a Certificate of Recognition for contributing to the economic growth and success of the "City Beautiful." …
ERMProtect's new Cryptocurrency Investigations and Compliance services positions the firm to help law enforcement agencies, financial institutions, and private clients lift the veil on crypto transactions …
We have launched Stingray, an easy-to-use, fully automated phishing simulation tool that helps organizations harden their defenses against phishing attacks …