Enterprise Risk Management Announces Name Change to ERMProtect
MIAMI - Enterprise Risk Management (ERM) is pleased to announce that we are now doing business as ERMProtect, which adds our mission to our name. We're making a few other changes as we head into our 21st year of business as a leading cybersecurity firm.
We've launched a security awareness learning platform that uses engaging methods to teach employees how to protect against cyberattacks while working online. Sign up for a demo here.
We've launched a robust Forensics/Investigations Practice led by Judy Miller, a former Managing Director at Kroll in the Business Intelligence and Investigations division. Judy is a veteran in leading complex investigations of fraud, data breaches and whistleblower complaints for corporate clients and litigators.
We've launched ERM Assurance, a new practice group focused on IT compliance including SOC examination services. The group is led by Karen Livingstone, a CPA and IT compliance expert with more than 25 years of experience.
Learn more at our new website at www.ermprotect.com.
About ERMProtect
ERMProtect is a leading Information Security & Training Company that helps businesses improve their security posture and comply with regulations governing sensitive data. Services include Information Security strategy, cybersecurity assessments, remediation solutions and digital forensics. Our proprietary ERMProtect™ training modules teach employees how to identify when they are being targeted by hackers, making them part of a company's cybersecurity defense.
Contacts
ERMProtect
Judy J. Miller, 305-447-6750
Managing Director, Communications & Forensics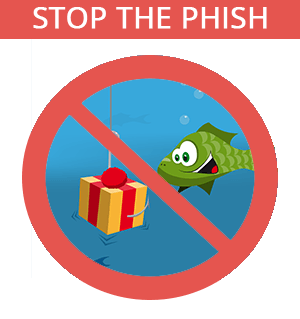 Turn your employees into a human firewall with our innovative Security Awareness Training.
Our e-learning modules take the boring out of security training.

Get a curated briefing of the week's biggest cyber news every Friday.
The city of Coral Gables today presented ERMProtect Cybersecurity Solutions with a Certificate of Recognition for contributing to the economic growth and success of the "City Beautiful." …
ERMProtect's new Cryptocurrency Investigations and Compliance services positions the firm to help law enforcement agencies, financial institutions, and private clients lift the veil on crypto transactions …
We have launched Stingray, an easy-to-use, fully automated phishing simulation tool that helps organizations harden their defenses against phishing attacks …