ERMProtect is the Cybersecurity Firm Florida Hospitals Trust
MIAMI, June 2016 – ERMProtect, a cyber-security agency in Miami, Florida, provides medical cybersecurity solutions to 14 nationally recognized medical institutions. ERMProtect has the privilege of partnering with the following medical facilities in Florida: Jackson Memorial, Mount Sinai Medical Center, Broward Health, and Hematology-Oncology Associates of The Treasure Coast.
Earlier this year, select major hospitals across the United States were struck by debilitating ransomware; malware that freezes medical networks and locks them until a fee or ransom is paid to the cybercriminal responsible – a prime example of why medical cybersecurity is essential for medical institutions and facilities. ERMProtect has provided penetration testing and medical security software in an attempt to prevent and/or mitigate the damages caused by cyber-attacks.
San Diego-based Alvarado Hospital Medical Center, Methodist Hospital in Henderson, Kentucky, and California's Hollywood Presbyterian are just three of the targets hit this year alone. Henderson paid the ransom of $17,000 to regain control of their system and the cybercriminal responsible is still at large.
Hospital records are regulated by federal regulations like the Health Insurance Portability and Accountability Act (HIPAA), the Health Information Technology for Economic and Clinical Health (HITECH) Act, and the Federal Information Security Management Act (FISMA). HIPAA, HITECH and FISMA compliance are services that are offered by third-party, nationwide cybersecurity firms.
Medical cybersecurity is a priority, and cybersecurity companies like ERMProtect are proud to have the backs of so many reputable medical facilities across the nation. ERMProtect can not only make sure that your medical facility has all proper software and network protections in place, but we can also run penetration tests in the exact manner a hacker would, to locate vulnerabilities in your system and work on securing them for you.
ERMProtect is a cybersecurity firm based out of Coral Gables near Miami, Florida. The firm's CEO and Founder, Silka Gonzalez has over 20 years-experience in the field of IT security and IT auditing. ERMProtect has been providing medical cybersecurity for a number of nationally recognized medical centers in the U.S. for an extensive amount of time and can ensure your medical institution's security as well.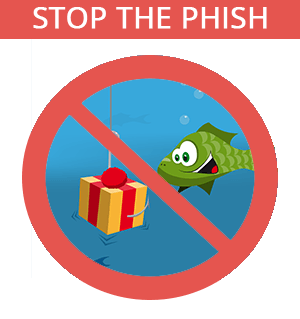 Turn your employees into a human firewall with our innovative Security Awareness Training.
Our e-learning modules take the boring out of security training.

Get a curated briefing of the week's biggest cyber news every Friday.
The city of Coral Gables today presented ERMProtect Cybersecurity Solutions with a Certificate of Recognition for contributing to the economic growth and success of the "City Beautiful." …
ERMProtect's new Cryptocurrency Investigations and Compliance services positions the firm to help law enforcement agencies, financial institutions, and private clients lift the veil on crypto transactions …
We have launched Stingray, an easy-to-use, fully automated phishing simulation tool that helps organizations harden their defenses against phishing attacks …