ERMProtect Discusses the Current State and Future of the Cybersecurity Industry
MIAMI, August – ERMProtect, a leader in the cybersecurity industry and the "go to" advisory in all matters cybersecurity related in South Florida and internationally, shares insights into the current state of the information security industry. It is no secret that the cybersecurity industry is on the verge of blasting into the stratosphere in the next few years. Reports in all of the major news outlets suggest that the future of cybersecurity is bright and that growth within the next few years will be exponential.
At this point, cybersecurity firms are already expanding, and companies are doubling cybersecurity budgets and efforts. As an example, the banking industry is dramatically increasing their cybersecurity budgets: JP Morgan Chase from $250 to $500 million in one year; Price Waterhouse Cooper on track to increase their annual cybersecurity budget to $2 billion over the next two years, and Bank of America still has not even set a budget for their information security department, but spent almost $200 million on it last year.
50% of criminal investigations in the United States require cyber forensics; a statistic shared by the FBI.
The 'internet of things' is the next phase of interconnectivity; think smart homes with thermostats, coffee machines, refrigerators, and home alarm systems that are all connected to the internet with some sort of automated functionality. This future landscape sounds magical for homeowners, but the issue is that the 'internet of things' is not just for your home, it will be for hospitals and other major, penetrable industries as well. Medical centers experience 340% more cyber-attacks than the average industry. That means the machine keeping you breathing could be hacked if it becomes controlled by the internet.
Data breaches cost the average business $2.5 million last year (lost data, fixing breaches, loss of trust). 49% of hacks in U.S. take place at sale end point, because cybercriminals are after profits, information that can be sold or electronic currency.
In 2014, 19% of people noticed they were hacked; in 2015, that figure was 47%, which means that hackers are becoming more keenly aware of technology and the ability to penetrate more items, with more angles. The Panama Papers, DNC Server hack, as well as the past few years' (Myspace, Twitter, Tumblr, Ashely Madison, Target) hacks costs companies billions of dollars.
Now that consumers, brands, and industries are more aware of these risks, they are waking up to the need to protect themselves.
Hacktivism is the new landscape of dissent. The new activist swapped a picket sign for an internet connection. Groups like Anonymous have taken to cyber-vigilantism; these groups will grow and more will come into existence. Corporate cyberwarfare is already an issue, but soon nations will engage in international cyberwarfare.
This is the current state of the cybersecurity industry, and the state of the digital world and its relation to our real world. ERMProtect has more on the future of cybersecurity as well.
About Enterprise Risk Management, Inc. ("ERMProtect")
ERMProtect, is a trusted cybersecurity firm with nearly 20 years of experience in all matters information security related. ERMProtect protects individuals, major corporations, and governments by offering a full complement of security lifecycle services and products that identify, manage, and reduce security risks. Information security services include security assessments, remediation and implementation, digital forensics, security products, and security awareness training. ERMProtect has served over 250 clients in 17 industry verticals. Clients range from private and publicly held multinational corporations to governments, to small businesses. ERMProtect has offices in Miami, Florida; Washington, DC; and New Delhi, India.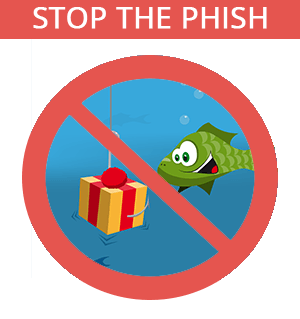 Turn your employees into a human firewall with our innovative Security Awareness Training.
Our e-learning modules take the boring out of security training.

Get a curated briefing of the week's biggest cyber news every Friday.
The city of Coral Gables today presented ERMProtect Cybersecurity Solutions with a Certificate of Recognition for contributing to the economic growth and success of the "City Beautiful." …
ERMProtect's new Cryptocurrency Investigations and Compliance services positions the firm to help law enforcement agencies, financial institutions, and private clients lift the veil on crypto transactions …
We have launched Stingray, an easy-to-use, fully automated phishing simulation tool that helps organizations harden their defenses against phishing attacks …