ERMProtect – FusionWorks Partnership
(San Juan, Puerto Rico – June 8, 2018) Fusionworks, Inc., a business and technology consulting firm headquartered in Puerto Rico, with offices in Santo Domingo and Miami, entered into a collaboration agreement with ERMProtect, a global cybersecurity consulting firm, to provide the local market with a world-class player that can help organizations with their data security, cybercrime protection and compliance requirement efforts.
"Despite the exponential increase in cybercrimes, data loss, reputational damages etc., we have not seen a sufficient level of urgency from local companies to overcome these threats,'' said Jorge Mejía, a CPA and Director at Fusionworks. "Companies are not paying enough attention to training and educating employees how to avoid falling victim to hacker's tricks, even though employee behavior most often opens the door to damaging attacks,'' he said.
"We have evaluated ERMProtect's track record, personnel, customer list and more than 20 years of experience and concluded that the company's services are needed in Puerto Rico.  Also, their ERMProtectTM training product is an innovative, state-of-the art production that makes it a perfect solution for us to deliver with our learning management system," said Leslie Luciano who is also a co-founder and Director at Fusionworks.
The agreement is a two-way contract, where ERMProtect will promote Fusionworks services among its more than 300 customers around the globe. The agreement was signed in the city of Coral Gables by Mr. Mejía and Silka González, founder and president of ERMProtect, both CPA's, born and bred in Puerto Rico.
Ms. González said she decided to partner with Fusionworks after reviewing the quality of their work in Puerto Rico. With more than two decades in the Florida market building relationships, ERMProtect is positioned to help facilitate Fusionworks' entry into the region, she said.
Fusionworks transforms the business landscape of the markets they operate in by helping organizations become more innovative, efficient and competitive. They do this by combining business knowledge and technology expertise to modernize a company's finance, human capital, marketing and sales operations.  Besides ERMProtect, other Fusionworks partners include Oracle, Microsoft and Prophix.
About ERMProtect and Silka González
ERMProtect is a leading Information Security & Training Company that helps businesses improve their security posture and comply with regulations governing sensitive data. Services include Information Security strategy, cybersecurity assessments, remediation solutions and digital forensics. Our proprietary ERMProtect™ training modules teach employees how to identify when they are being targeted, making them part of a company's cybersecurity defense.  
Silka González is the founder and president of ERMProtect. Prior to ERMProtect, she worked in IT risk management and security-related functions for PwC, Diageo PLC and Assurant Solutions. She has bachelor's degree in both Computer Information Systems and Accounting from Xavier University, a master's degree in Accounting Information Systems from FIU, and an Entrepreneurial Master's Program completed at MIT. Her professional certifications include: CISSP, CISM, CISA, CITP, CRISC, PCI-QSA, and CPA. Silka is also a National Association of Corporate Directors (NACD) Board Leadership Fellow.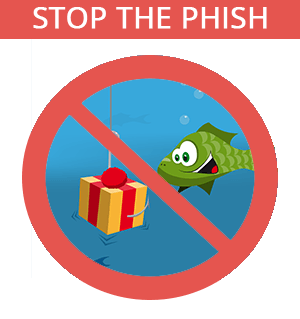 Turn your employees into a human firewall with our innovative Security Awareness Training.
Our e-learning modules take the boring out of security training.

Get a curated briefing of the week's biggest cyber news every Friday.
The city of Coral Gables today presented ERMProtect Cybersecurity Solutions with a Certificate of Recognition for contributing to the economic growth and success of the "City Beautiful." …
ERMProtect's new Cryptocurrency Investigations and Compliance services positions the firm to help law enforcement agencies, financial institutions, and private clients lift the veil on crypto transactions …
We have launched Stingray, an easy-to-use, fully automated phishing simulation tool that helps organizations harden their defenses against phishing attacks …