The New Enterprise Risk Management ("ERMProtect")
Miami, FL – ERMProtect has a new look, new chief executives, and a vision for what is to come. ERMProtect is an industry leader in cybersecurity for financial institutions, large corporations and small businesses. The new corporate branding marks the beginning of a new chapter in the company's rich history. The Miami cybersecurity firm announced the completion of its new website on August 5th, 2016.
The numerous data leaks and security breaches that have made news as of late have placed the idea of cybersecurity at the forefront of CEO's, CTO's and business owners' minds all over the country. If the Democratic National Committee's data can be stolen, all organizations might find themselves in the same position at some point in time and the goal is to prevent the occurrence rather than deal with the consequences.
Experts confirm that the cybersecurity industry is poised to grow through 2017, and ERMProtect plans on remaining at the head of the table in the cybersecurity industry. ERMProtect's new website and rebranding efforts are aimed at keeping the Miami cybersecurity agency front of mind for corporations, governments, and financial institutions looking for cybersecurity software and training.
The Miami cybersecurity company continues to grow with strength and stride. Over two decades of experience with international conglomerates, large organizations, and corporate giants ensured the cybersecurity company's reputation. As ERMProtect's client roster grows, it is clear that big names continue to trust the cybersecurity company.
ERMProtect is celebrating many milestones and changes. Recently, the company signed another international financial institution, bringing the total to 61. The rebranding efforts follow the announcement of the arrival of new COO, Michelle Miller, and the addition of Senior Business Development Manager, Suzanne Siberon.
Under the leadership of Miller, the company is evolving while maintaining its core values of excellence, trust, and service; maintaining the highest levels of expertise and strategy for all clients. Rebranding is the beginning of a new road inERMProtect's journey to cybersecurity excellence.
According to the ERMProtect, "In an ever-changing IT and security consulting landscape, providing quality security standards and practices at a fair price is imperative to us. We offer outstanding service provided by qualified, expert consultants adhering to the highest information security industry standards."
About Enterprise Risk Management, Inc. ("ERMProtect")
ERMProtect, is a trusted cybersecurity firm with almost 20 years of experience developing information security procedures for large corporations and even small businesses. The Miami cybersecurity company was founded in 1998 to provide excellent cybersecurity services. With those core values, ERMProtect cemented its reputation as one of the most trusted providers of cybersecurity internationally. ERMProtect has received many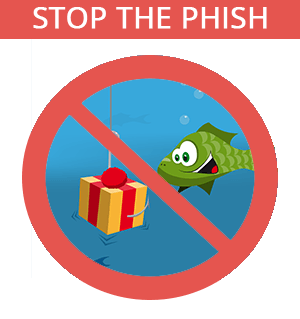 Turn your employees into a human firewall with our innovative Security Awareness Training.
Our e-learning modules take the boring out of security training.

Get a curated briefing of the week's biggest cyber news every Friday.
The city of Coral Gables today presented ERMProtect Cybersecurity Solutions with a Certificate of Recognition for contributing to the economic growth and success of the "City Beautiful." …
ERMProtect's new Cryptocurrency Investigations and Compliance services positions the firm to help law enforcement agencies, financial institutions, and private clients lift the veil on crypto transactions …
We have launched Stingray, an easy-to-use, fully automated phishing simulation tool that helps organizations harden their defenses against phishing attacks …