ERMProtect Cybsecurity Solutions Certified As PCI Forensic Investigator By Payment Card Industry
MIAMI, FL - (April 24, 2019) ERMProtect, a leading cybersecurity firm, today announced it has been certified as a PCI Forensic Investigator ("PFI") by the Payment Card Industry Security Standards Council. The coveted certification, held by only 20 firms worldwide, makes ERMProtect one of the few providers of a full range of payment card industry risk solutions.
PFI-certified firms are authorized by the Council to conduct forensic investigations of credit card data breaches. Prior to obtaining the PFI designation, ERMProtect already had obtained certification as a PCI QSA (Qualified Security Assessor), enabling the firm to assess whether organizations comply with evolving Payment Card Industry Data Security Standards (PCI DSS).
Founded by the major credit card brands in 2006, the Council is a global organization that maintains, evolves and promotes Payment Card Industry standards for the safety of cardholder data across the globe. It also sets standards and certifies Information Security companies and professionals that help organizations secure payment solutions.
ERMProtect's recently won certification as a PFI solidifies the 22-year-old company's place in the top tier of Information Security companies in the United States. To obtain the certification, ERMProtect submitted to a robust review by the Council of the company's processes, standards and personnel.
"Our company has performed more than 40,000 Information Security Assessments and Investigations in our 21 years in business,'' said company founder Silka Gonzalez. "The PFI certification, added with our existing credentials, assures clients that they are getting the 'best of the best.'''
ERMProtect also announced that Judy Miller, a former Managing Director at Kroll, achieved the individual PFI certification. She co-leads the forensic practice along with Esteban Farao, who has led complex IT security assignments in Europe, Latin America, Mexico and the United States for more than 20 years.
About ERM Protect
ERMProtect, founded in 1998, offers solutions to address both the technical and human vulnerabilities that lead to data breaches. Our IT security services include policy development, compliance assessments, IT security implementation and remediation, digital forensics, and security awareness training. This across-the-spectrum and long-standing experience in the security sector enables us to serve as a full partner in our clients' IT security.
Contacts
Judy Miller
ERMProtect
305-447-6750
[email protected]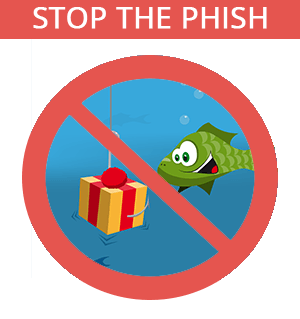 Turn your employees into a human firewall with our innovative Security Awareness Training.
Our e-learning modules take the boring out of security training.

Get a curated briefing of the week's biggest cyber news every Friday.
The city of Coral Gables today presented ERMProtect Cybersecurity Solutions with a Certificate of Recognition for contributing to the economic growth and success of the "City Beautiful." …
ERMProtect's new Cryptocurrency Investigations and Compliance services positions the firm to help law enforcement agencies, financial institutions, and private clients lift the veil on crypto transactions …
We have launched Stingray, an easy-to-use, fully automated phishing simulation tool that helps organizations harden their defenses against phishing attacks …