ERMProtect Named a Gartner "Vendor to Note" for Security Awareness Training Product
MIAMI--ERMProtect, a leading cybersecurity & training company, has been named by Gartner as a "vendor to note" in its latest Magic Quadrant for Security Awareness Computer-Based Training.
Gartner, the world's foremost IT research and advisory firm, recognized ERMProtect in its July 2019 report. This is the second time that Gartner has listed ERMProtect in this vendor category.
ERMProtect has produced more than 100+ chalkboard animations, games and videos to raise the level of security awareness among employees so they can work safely on-line.
"We believe we are viewed favorably because of the quality of our content," said Silka Gonzalez, founder and president of ERMProtect. "Our training is written by cyber security experts in the field fighting cyber threats every day. Their real-world, up-to-date knowledge, coupled with our engaging content formats, give our customers a training product that can't be found elsewhere.''
"Our customers tell us that our simple onboarding process, our progress-tracking tool and memorable content distinguish us,'' added Michelle Miller, COO of ERMProtect.
Security Awareness Training for employees is a critical element of cybersecurity that must be incorporated by businesses and organizations that want to avoid data breaches, Gartner (NYSE: IT) noted.
"People influence security more than technology or policy, and cybercriminals know how to exploit human behaviors,'' Gartner said. "Security and risk management leaders should invest in tools that increase awareness and influence behavior that supports security business objectives through computer-based training."
About ERMProtect
ERMProtect is a leading Information Security & Training Company that helps businesses improve their security posture and comply with regulations governing sensitive data. Services include Information Security strategy, cybersecurity assessments, remediation/implementation solutions and digital forensics. Our proprietary ERMProtect™ training modules teach employees how to identify when they are being targeted by hackers, making them part of a company's cybersecurity defense.
Contacts
ERMProtect
Judy J. Miller, 305-447-6750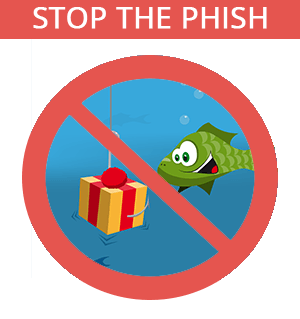 Turn your employees into a human firewall with our innovative Security Awareness Training.
Our e-learning modules take the boring out of security training.

Get a curated briefing of the week's biggest cyber news every Friday.
The city of Coral Gables today presented ERMProtect Cybersecurity Solutions with a Certificate of Recognition for contributing to the economic growth and success of the "City Beautiful." …
ERMProtect's new Cryptocurrency Investigations and Compliance services positions the firm to help law enforcement agencies, financial institutions, and private clients lift the veil on crypto transactions …
We have launched Stingray, an easy-to-use, fully automated phishing simulation tool that helps organizations harden their defenses against phishing attacks …