ERMProtect Named a Gartner "Vendor to Note" for Security Awareness Training product
MIAMI -- (BUSINESS WIRE) -- ERMProtect, a leading cybersecurity and training firm, has been recognized by Gartner (NYSE: IT) as a "Vendor to Note" in 2018 for its suite of Security Awareness Training.
Gartner, the world's foremost IT research and advisory firm, recognized ERMProtect in its latest Magic Quadrant report on computer-based Security Awareness Training. The milestone means that ERMProtect is now considered among the companies of note worldwide for training that shows employees how to work safely online.
In its November 2018 report, Gartner noted that "people influence security more than technology or policy, and cybercriminals know how to exploit human behaviors.'' As such, Gartner said that security and risk management leaders "must invest in tools that increase awareness and influence behavior that supports security business objectives through computer-based training.''
ERMProtect Security Awareness Training offers animated videos, games, cyber dictionaries, and lecture-style content delivered on an easy-to-use learning management platform. Users learn everything from how to spot a phishing attack to how to comply with regulations pertaining to sensitive data.  Available in English and Spanish, the content can be customized by industry, company and job roles. The platform enables managers to establish a baseline, track employee progress and create comprehensive reports to measure usage, engagement, competency and improvement.
"We are so proud to achieve this milestone in our first year offering a training product,'' said Silka Gonzalez, who founded ERMProtect as an IT security company in 1998. "Our core mission is to help protect individuals and organizations from the scourge of cyberattacks. The addition of a Security Awareness Training product to our IT services allows us to help with both the human and technical issues that lead to data breaches.''
She noted that Security Awareness Training clients will also receive free customized phishing tests and penetration testing with certain packages, an offering made possible by the company's expertise in cybersecurity consulting and training.
"Very few firms are positioned as we are to serve as a client's full partner in IT security, from training, to IT security strategy and assessments, to implementation and remediation and digital forensics,'' she said.
The company plans an official launch in Latin America in early 2019.
About ERMProtect
ERMProtect is a leading Information Security & Training Company that helps businesses improve their security posture and comply with regulations governing sensitive data. Services include Information Security strategy, cybersecurity assessments, remediation/implementation solutions and digital forensics. Our proprietary ERMProtect™ training modules teach employees how to identify when they are being targeted by hackers, making them part of a company's cybersecurity defense.
Contact:
ERMProtect
Judy J. Miller, 305-447-6750
Managing Director, Communications & Forensics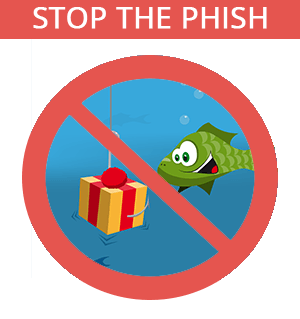 Turn your employees into a human firewall with our innovative Security Awareness Training.
Our e-learning modules take the boring out of security training.

Get a curated briefing of the week's biggest cyber news every Friday.
The city of Coral Gables today presented ERMProtect Cybersecurity Solutions with a Certificate of Recognition for contributing to the economic growth and success of the "City Beautiful." …
ERMProtect's new Cryptocurrency Investigations and Compliance services positions the firm to help law enforcement agencies, financial institutions, and private clients lift the veil on crypto transactions …
We have launched Stingray, an easy-to-use, fully automated phishing simulation tool that helps organizations harden their defenses against phishing attacks …