Michelle Miller recognized as an NACD Board Leadership Fellow.
NACD Fellows Demonstrate Their Commitment to the Highest Level of Leadership in the Boardroom
Miami, Florida, February 12, 2018 – Enterprise Risk Management, Inc. ("ERMProtect") today announced that the National Association of Corporate Directors (NACD) recently recognized Michelle M. Miller, ERMProtect Chief Operating Officer, as an NACD Board Leadership Fellow. NACD Fellows, who earn NACD Fellowship—The Gold Standard Director Credential®— stand within the highest echelon of those committed to excellence in the boardroom.
As the highest standard of credentialing for directors and governance professionals, NACD Fellowship is a comprehensive and continuous program of study that empowers Fellows with the latest insights, intelligence, and leading boardroom practices—year after year.
"I am honored to join the distinguished and diverse group of individuals who make up the NACD Fellow community and who are committed to advancing the highest standards of boardroom excellence," said Michelle Miller. "The resources, insights, and connections I've made through NACD Fellowship will be key assets to the companies I serve, as well as to my professional growth as a director."
Michelle Miller is Chief Operating Officer of ERMProtect, a leading Information Security company. Michelle is an effective leader, operator and advisor, having built, managed and transformed companies. She has a strong strategic, financial and operational perspective encompassing the full range of experience from explosive growth to restructuring. And, she brings the knowledge of a hands-on C level executive to drive sustainable impact. Her prior experience includes both management and advisory. Michelle received a Bachelor of Science degree in Quantitative Business Analysis with highest distinction from The Pennsylvania State University and received a Master in Business Administration from Harvard University.
"We are proud to announce that Michelle Miller has joined NACD's credentialed directors and has taken the next step in the pursuit of boardroom excellence," said Peter Gleason, CEO of NACD. "Our fellows help advance the highest standards for those who serve in the boardroom, strengthening our businesses, and driving director professionalism. The impact of this program is unmatched and they should be commended for their ongoing commitment to their own professional development."
Representing hundreds of today's largest and most-diverse corporations in the world, NACD Fellows serve on boards of NASDAQ OMX- and NYSE-listed companies such as Citigroup Inc., DuPont, Foot Locker Inc., IBM, Lockheed Martin Corp., Microsoft Corp., Nordstrom Inc., UnitedHealth Group Inc., and more.
NACD Fellows provide a snapshot of the caliber of directors engaged in continuous learning with NACD—the recognized authority on leading boardroom practices that more than 17,000 directors rely on to lead with confidence.
To learn more about NACD Fellowship, visit NACDonline.org/Fellowship.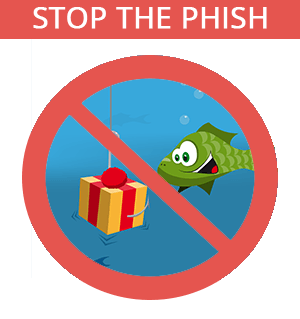 Turn your employees into a human firewall with our innovative Security Awareness Training.
Our e-learning modules take the boring out of security training.

Get a curated briefing of the week's biggest cyber news every Friday.
The city of Coral Gables today presented ERMProtect Cybersecurity Solutions with a Certificate of Recognition for contributing to the economic growth and success of the "City Beautiful." …
ERMProtect's new Cryptocurrency Investigations and Compliance services positions the firm to help law enforcement agencies, financial institutions, and private clients lift the veil on crypto transactions …
We have launched Stingray, an easy-to-use, fully automated phishing simulation tool that helps organizations harden their defenses against phishing attacks …