ERMProtect Announces New Executives & Geographical Expansion
Miami, FL – Enterprise Risk Management, Inc. ("ERMProtect"), a Cybersecurity and Risk Management consulting firm, announces recent executive additions and geographic expansion.
Ray Vazquez joins ERMProtect as Director of Consulting Services. Ray, located in the Washington D.C. area, is a risk management industry expert having held senior executive roles both in industry and management consulting. Ray's extensive risk management experience includes information technology, cybersecurity, privacy, operational risk and financial reporting risk management. Ray has worked for and served high profile clients across multiple industries. Ray's experience allows him to develop proven recommendations with sustainable results for any risk management challenge with measurable returns on investment. Ray's expertise includes Cybersecurity – Data Breaches, Insider Threat, Security Awareness, Governance; NIST, PCI, SANS20, ISO Security Frameworks; COSO Internal Controls & ERM framework; Disaster Recovery and Business Continuity Planning; SOX Compliance; Software Development Lifecycle and Quality Assurance. Ray's work experience includes Fannie Mae, TimeWarner – AOL, and PricewaterhouseCoopers. He received a Bachelor of Accounting and a Master in Accounting Information Systems from Florida International University. His industry certifications include CISA and CRISC. "I am incredibly excited to welcome Ray to the ERMProtect family," said founder and president Silka Gonzalez. "Ray not only augments ERMProtect's technical, sales and leadership team, but also helps ERMProtect expand our footprint to the Northeast and Washington D.C." "I am extremely excited to join an innovative risk management practice with an excellent track record for exceeding client expectations and being at the forefront of risk management." said Ray Vazquez.
Evelyn D'An joins ERMProtect as Chief Financial Officer. Evelyn is a Senior Executive, Corporate Director, Former Big 4 Audit Partner and Hispanic financial leader with broad based global financial experience in publicly traded companies and professional services with a Big 4 accounting firm. She is decisive and recognized for superior business judgment with a proven track record of success growing profitable businesses by evaluating and acting upon opportunities and navigating market fluctuations. Evelyn's experience includes Brightstar (CFO of ERV, SVP of Operations and Finance), D'An Financial Services (clients included Bacardi USA, DelMonte Fresh Produce Company, HEICO, NationsRent Companies, Inc., Sun Capital Partners) and Ernst & Young (Audit Partner). She currently serves on the Board and Audit Committee of Summer Infant, Inc. She is a former Director of Hot Topic, Inc. and Alico, Inc. She received a Bachelor of Science from State University at Albany and a Master in Accounting from Florida International University. "We are excited to have Evelyn join the ERMProtect family," said founder and president Silka Gonzalez. "Evelyn is a financial leader with a breadth of experience in accounting, financial analysis, financial controls and consulting." "I am delighted to join ERMProtect. We are positioned for growth in a complex environment where maintaining data security is a priority," said Evelyn D'An.
About Enterprise Risk Management, Inc.
Enterprise Risk Management, Inc. ("ERMProtect") is a trusted Cybersecurity and Risk Management professional services firm. ERMProtect serves individuals and major corporations, Federal and State agencies, and non-profits by offering comprehensive Cybersecurity and Risk Management services and products that identify, manage, and reduce risks so that organizations can achieve their strategic objectives and maintain regulatory compliance. Our services include risk strategy, information security risk assessment, implementation, remediation, security products, digital forensic services and security awareness training. ERMProtect has served over 290 clients in over 20 industries. ERMProtect is headquartered in Miami, Florida.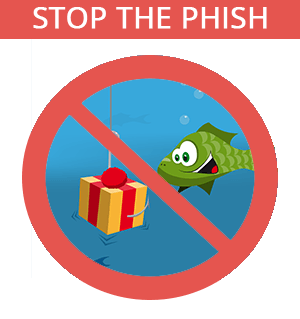 Turn your employees into a human firewall with our innovative Security Awareness Training.
Our e-learning modules take the boring out of security training.

Get a curated briefing of the week's biggest cyber news every Friday.
The city of Coral Gables today presented ERMProtect Cybersecurity Solutions with a Certificate of Recognition for contributing to the economic growth and success of the "City Beautiful." …
ERMProtect's new Cryptocurrency Investigations and Compliance services positions the firm to help law enforcement agencies, financial institutions, and private clients lift the veil on crypto transactions …
We have launched Stingray, an easy-to-use, fully automated phishing simulation tool that helps organizations harden their defenses against phishing attacks …