ERMProtect Is the Number One Cyber Security Firm for National Banks
MIAMI, June 2016 – ERMProtect, a global cybersecurity firm in Miami, Florida, has signed another international banking client, bringing their global financial cybersecurity clientele to 61 banks in total.The Miami based cybersecurity firm has almost 20 years of financial cybersecurity and penetration testing experience. Together with the revolutionary FFIEC Cybersecurity Tool Based Assessment, ERMProtect is doing more to protect financial institutions in the United States and all over the globe.ERMProtect's comprehensive cybersecurity programs combine the FFEIC cybersecurity tool based assessment and the latest in penetration testing methods.

Financial cybersecurity has always been a priority for financial institutions, and the increasing access of the digital age has put more responsibility on cybersecurity firms to deliver the best possible security systems and protocols for their clients.

Cyber-attacks on financial institutions is nothing new. ERMProtect's CEO, Silka Gonzalez, says that even though cyber-attacks on financial institutions are nothing new, the sophistication and capabilities of cyber hackers are always evolving, causing a constant need for cyber security software, practices, implementation, and training for financial institutions.

The U.S. Federal Reserve stated it detected more than 50 cyberattacks and breaches to its own system between 2011 and 2015. Private U.S. based banks are subject to a multitude of banking regulations: The Bank Secrecy Act compliance, GLBA compliance and the Fair and Accurate Credit Transactions Act compliance just to name a few.

ERMProtect's penetration testing is a method used by the cybersecurity firm to uncover vulnerabilities and weak points in digital systems. These firms, with permission from the client, actively attempt to break into the system to discover these vulnerabilities. The findings are discussed afterwards and a plan of action is developed and implemented to prevent exploitation of these weak points in the future.

Cybersecurity problems are not just an issue in the United States. The recent $81 million heist at Bangladesh Bank as well as the ongoing threats to banks all over the world has resulted in more focused attention on anti-fraud regulations and financial cybersecurity.

An advisory statement from the FFIEC issued to all banks throughout the United States read: "In light of recent cyberattacks," it is up to U.S. financial institutions to "actively manage the risks associated with interbank messaging and wholesale payment networks". The FFIEC statement provided insight into some risk mitigating actions that banks can take to avoid destructive cyberattacks in the future.

The future of financial cybersecurity is certain at this point; more focus and more diligence will be paid to the industry. Third-party cybersecurity firms that are qualified at handling these high end clients will make all the difference.

About ERMProtect 

ERMProtect's CEO, Silka Gonzalez, worked at Price Waterhouse and Information Systems Security for American Bankers Insurance Group prior to founding ERMProtect. The company boasts a plethora of certifications and cybersecurity credentials, and has made a name for itself in the banking industry globally.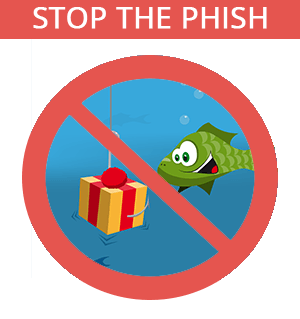 Turn your employees into a human firewall with our innovative Security Awareness Training.
Our e-learning modules take the boring out of security training.

Get a curated briefing of the week's biggest cyber news every Friday.
The city of Coral Gables today presented ERMProtect Cybersecurity Solutions with a Certificate of Recognition for contributing to the economic growth and success of the "City Beautiful." …
ERMProtect's new Cryptocurrency Investigations and Compliance services positions the firm to help law enforcement agencies, financial institutions, and private clients lift the veil on crypto transactions …
We have launched Stingray, an easy-to-use, fully automated phishing simulation tool that helps organizations harden their defenses against phishing attacks …