ERMProtect Welcomes New Executives
Miami, FL – ERMProtect, a Miami based cybersecurity firm and trusted adviser for all matters related to information security, announced recent additions to the company's executive team in order to meet the needs of the cybersecurity firm's continued growth.
Michelle M. Miller joins ERMProtect  as Chief Operating Officer.  Michelle's background includes a combination of operating and advisory experience.  She started her career in New Products Manufacturing at Apple Computer.  She's held full time and interim C level positions at high growth companies.  Her advisory experience includes Alvarez & Marsal, and The Boston Consulting Group. Michelle received a Bachelor of Science degree from Pennsylvania State University and an MBA from Harvard Business School.
Suzanne M. Siberon joined ERMProtect as Senior Business Development Director.  Suzanne has over 20 years of experience in sales, technology and business processes, managing information systems, and project management. Before joining Miami cybersecurity firm ERMProtect, Suzanne's experience included Nexsys International, ExecuTrain, Softtek and Duracell.  Suzanne received a Bachelor in Computer Science, Business Administration and Management from the University of Puerto Rico, and an MBA in Management Information Systems from Sagrado Corazon University.
"I am truly excited to welcome Michelle and Suzanne to the ERMProtect family," said founder and president Silka Gonzalez. "Michelle's strategic, financial, and operational expertise combined with Suzanne's sales and client development expertise will drive accelerated growth for ERMProtect."
ERMProtect's two new executives will be instrumental in the expansion of the company to further establish the company as the premiere international cybersecurity firm.
About Enterprise Risk Management, Inc. ("ERMProtect")
ERMProtect is a trusted cybersecurity firm for all matters related to information security.  ERMProtect protects individuals, major corporations, and societies by offering comprehensive security services and products that identify, manage, and reduce security risks. Information security services include security assessments, implementation and remediation, digital forensics, security products, and security awareness training. ERMProtect Miami has served over 250 clients in 17 industry verticals.  Clients range from private and publicly held multinational corporations to small businesses and government organizations. ERMProtect is headquartered in Miami, Florida.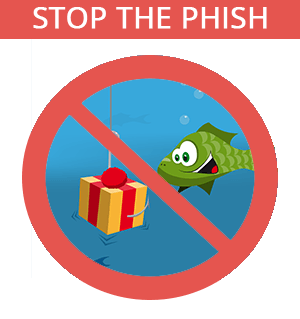 Turn your employees into a human firewall with our innovative Security Awareness Training.
Our e-learning modules take the boring out of security training.

Get a curated briefing of the week's biggest cyber news every Friday.
The city of Coral Gables today presented ERMProtect Cybersecurity Solutions with a Certificate of Recognition for contributing to the economic growth and success of the "City Beautiful." …
ERMProtect's new Cryptocurrency Investigations and Compliance services positions the firm to help law enforcement agencies, financial institutions, and private clients lift the veil on crypto transactions …
We have launched Stingray, an easy-to-use, fully automated phishing simulation tool that helps organizations harden their defenses against phishing attacks …