Cyber Tip of the Day - Credit Card Security - Cybersecurity Awareness Training
Credit cards are a very popular payment method worldwide, and naturally cyber criminals are always on the lookout to steal card information to commit fraud.
Here are some tips to protect yourself:
Keep a list of contact numbers where you can report a lost or stolen card for all your credit cards. If your wallet or purse is stolen, report immediately.
Don't toss your credit card statements directly into the trash - they contain lots of sensitive information. Shred them instead. And that applies to expired credit cards as well.
On the signature strip behind your cards, don't sign. Instead write "ASK FOR PHOTO ID".
Never give out your full credit card number over the phone. If it's an automated, interactive voice response call, make sure it was you who initiated the call and that the number you called was an official, trustworthy number.
Review your credit card statements regularly and make sure no fraudulent activity has occurred. Dispute fraudulent transactions immediately.
Several card issuers now offer the ability to create an additional password to authorize online payments. Make sure you enable this.
Be Smart. Be Aware. Be Secure. ERMProtect.

Get a curated briefing of the week's biggest cyber news every Friday.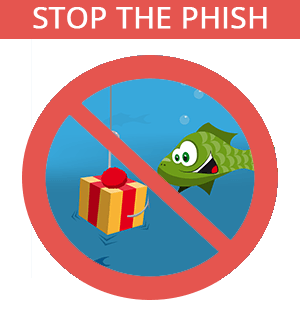 Turn your employees into a human firewall with our innovative Security Awareness Training.
Our e-learning modules take the boring out of security training.
Intelligence and Insights

There are several reasons why your business may need cybersecurity penetration testing. This guide covers what you need to know …

Merchants must take every measure to protect sensitive data with these PCI Compliance solutions …

How secure are your online systems? Make sure that you have the best cybersecurity by following this guide to cybersecurity penetration testing …