Silka Gonzalez and the Journey of ERMProtect
By ERMProtect Staff
ERMProtect started from Silka's kitchen table with a grand vision – to be a worldwide leader and trusted advisor in information security. In the last 25 years, the vision has become a reality.
The Early Years
After working in Corporate America for years, Silka was looking to make a change. Combining her training from Xavier University, Florida International University, and Massachusetts Institute of Technology with the skillset garnered from Price Waterhouse, Diageo PLC, and Bankers Insurance Group (now Assurant Solutions), it was time to start something different.
Silka bet on herself with her 401k savings in order to start the business. So, she picked up the phone to contact colleagues, friends, and entities who could benefit from her services, charged reasonable fees, built a clientele, and Enterprise Risk Management (now doing business as ERMProtect) was born.
A Keen Eye for Technology's Future
While Silka has an accounting degree, she always knew that her technical degrees would best serve her moving forward. Realizing before many that IT security was going to be an integral piece of the future, ERMProtect dived right in. A reliance on IT hardware and software means that industries and businesses across the globe are vulnerable to a wide variety of risks, most notably, security risks.
With this in mind, Silka did a ton of research on new and emerging technologies. In doing so, she positioned ERMProtect to challenge the security problem that no one was paying attention to in 1998. It was then that she decided that ERMProtect's mission was to try to address IT security challenges head-on and provide top-quality security services.
Silka was determined to surround herself with like-minded individuals who were ready to join a new culture that focused on a "do good" mentality.
Building a Team of Thought Leaders
By 1999 Silka had three employees. After several years of providing IT security audits for their clients, it was time for ERMProtect to expand its service offerings. Esteban Farao, a former PwC consultant, joined the team and helped to expand these offerings to include technical security assessments and penetration testing. Esteban continues to be an essential part of the ERMProtect team today.
Outgrowing Silka's home office meant hiring new talent and evolving with changing technologies. From a temporary office on Brickell, to a former music studio on Alhambra in Coral Gables, to the glass partition filled office nicknamed "The Aquarium," ERMProtect continued to grow, making big strides when Akash Desai, a Carnegie Melon grad and current Director, joined the ranks. Years ago, the team finally settled into its current home base on Douglas Road in Coral Gables.
And as technology has evolved, ERMProtect has evolved with it.
On the Front Lines of Technology and Cybersecurity
ERMProtect has also evolved as it works on the forefront of constantly changing technology. ERMProtect expanded into digital forensics and breaches, litigation support, Security Awareness Training, and cryptocurrency. ERMProtect remains steadfast in its pursuit of helping organizations to better protect themselves.
Serving over 40 industries across the United States, Latin America, Europe, and Asia means keeping a finger on the pulse of technology and cybersecurity. ERMProtect is able to do just that because of the savvy, dedicated team members that come to work every day. Silka is truly grateful for their commitment.
ERMProtect's "Why"
Silka has laid the foundation at ERMProtect. This culture is one that first and foremost recognizes that doing good work for humanity is not only powerful, but meaningful beyond measure. With core values of trust, ethics, service, passion, excellence, and a can-do attitude, the team at ERMProtect takes pride in their work and the impact that they make each day.
ERMProtect stands out from other cybersecurity companies because its leader is a unique entrepreneur.
"Everything we have accomplished now and in the future can be attributed to two things," Silka said in an interview for this article. "Our dedicated employees, past and present, and our clients who invest their trust in us. I am incredibly grateful.''
Here's to 25 years of fulfillment, success, and impact. We can't wait to see what the next 25 will bring.
About ERMProtect Cybersecurity Solutions
Founded in 1998, ERMProtect has grown from a small group of professionals focused on IT assessments to a thriving business providing a full suite of cybersecurity services to more than 400+ clients in 40+ industry verticals. The company's services include penetration testing, IT risk assessments, PCI & data compliance assessments, incident response, digital forensics, cryptocurrency investigations, security awareness training, SOC2 audits, and consulting. The company is only one of about 20 in the world certified by the Payment Card Industry to conduct credit card breach investigations.
For More Information:
Contact: Judy Miller | [email protected] | 305-447-6750

Get a curated briefing of the week's biggest cyber news every Friday.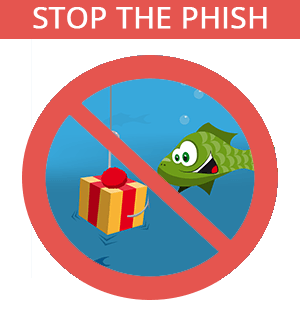 Turn your employees into a human firewall with our innovative Security Awareness Training.
Our e-learning modules take the boring out of security training.
Intelligence and Insights

There are several reasons why your business may need cybersecurity penetration testing. This guide covers what you need to know …

Merchants must take every measure to protect sensitive data with these PCI Compliance solutions …

How secure are your online systems? Make sure that you have the best cybersecurity by following this guide to cybersecurity penetration testing …