Why a Penetration Test is Worth Its Weight in Gold
By Dr. Rey LeClerc Sveinsson, ERMProtect
A penetration test is the process of evaluating a computer system for vulnerabilities and susceptibility to cyberattacks. It is similar to a health physical. You may not know if anything is wrong until you go to the doctor's office for an examination. Likewise, you may not know if your IT infrastructure is vulnerable to an attack until trained cybersecurity experts conduct a penetration test.
Peace of mind outweighs your concerns about money. Unlike the financial analysis of a project or investment, it is tough to ultimately determine the return on investment of a penetration test. But according to a report by the SEC, over half of small businesses that experience a data breach go out of business within 6 months. With that in mind, one could argue that a penetration test is worth its weight in gold.
The Value of a Penetration Testing Report
Penetration tests create a clear sense of how well a system or software would stand up to an actual cybersecurity incident. They are a step up from a role-playing scenario, in that they involve a real-time simulated attack. The results of the penetration testing will help improve your organization's overall cybersecurity strategy.
A penetration testing report can help you avoid:
Fines - Different industries have specific standards, rules and regulations for cybersecurity, privacy, and data protection. These come with respective fines for those that do not have adequate operational and technical safeguards.
Lost business - Many consumers will stop doing business with you after a breach.
Ransomware - If you are hit with ransomware, you may face extortion demands ranging into the hundreds of thousands of dollars.
Remediation services - You may find yourself spending a lot of money remediating damage, including reputational damage if an attack occurs.
Large expenses - According to IBM and the Ponemon Institute, the average cost of a data breach in 2022 is $4.35 million - far outweighing the cost of security measures such as penetration testing.
As organizations become more educated and aware of their responsibilities in securing the IT environment, due to legislation or well-publicized events, they have gotten more serious about security and started actually budgeting for penetration testing services. Your organization should, too, regardless of the size of your business.
In today's environment, businesses require an advanced approach to security and due diligence. They need to test their resistance to cybersecurity threats and build highly effective defense mechanisms and remediation strategies. A penetration testing report  highlights any issues so you can fix them before they can cause damage.
Using Penetration Testing Reports to Enhance Security
The most surefire way to measure your security level is by studying how it can be hacked. A penetration test offers a way to safely test your system's resistance to external hacking attempts. It models the actions of a potential intruder by trying to exploit the vulnerabilities caused by code mistakes, software bugs, insecure settings, service configuration errors and/or operational weaknesses.
The good news is that implementing penetration tests as a standard security practice will  help your organization combat the likelihood of large losses from a data breach. And, by emphasizing regular penetration testing, your organization helps breed a security culture. Security becomes expensive when you treat it treated as an afterthought. Conversely, building and regularly conducting a penetration testing program will help minimize any surprise breach incidents and associated bills.
Remember: A penetration test is a proactive solution for identifying the biggest areas of weakness in your IT systems and for preventing serious financial and reputational losses. Pen tests are the ideal information security strategy to identify vulnerabilities that cause security gaps and result in costly data breaches.
Additionally, regular penetration testing helps your organization comply with security regulations dictated by the leading security standards, such as PCI, HIPAA, and ISO 27001. These standards require companies to conduct regular penetration tests and security audits.
Bottom line: The process of recovering from a security breach can cost your business thousands or even millions of dollars including expenditures on customer protection programs, regulatory fines, and loss of business operability. Organizations can lower their risk of a breach by using penetration testing to assess and remediate security gaps.
ERMProtect Can Help
An organization's goal should be to avoid a data breach entirely. This entails penetration testing, investments in technological infrastructure, excellent vulnerability, and risk management, etc.
ERMProtect can advise your organization on the minimum frequency of penetration tests required for your specific business domain and IT infrastructure. We also offer a variety of cybersecurity solutions to secure your IT environment.
Click here to get a penetration testing quote or contact us at [email protected].

Get a curated briefing of the week's biggest cyber news every Friday.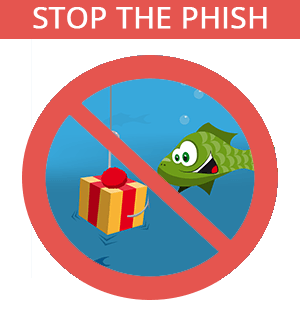 Turn your employees into a human firewall with our innovative Security Awareness Training.
Our e-learning modules take the boring out of security training.
Intelligence and Insights

Choosing a SOC 2 auditor can seem like a complicated process, but keep in mind that the most important factor is picking someone who will be a valuable partner …

Compliance helps protect crypto investments. Here we discuss popular crypto compliance standards to be aware of …

Penetration tests are an effective defense mechanism because they mimic real-world attacks. Here the the pen test types you need to know …